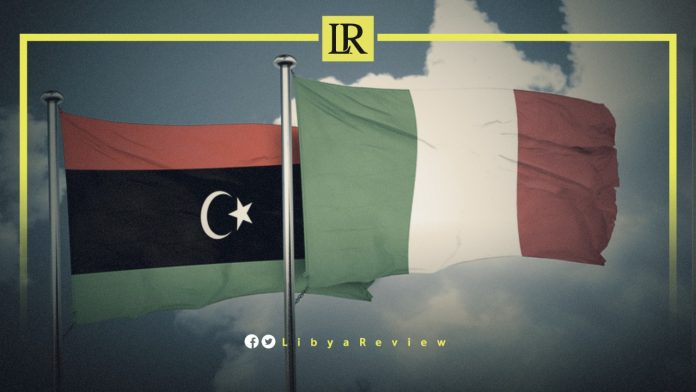 Libyan political researcher, Faraj Zeidan confirmed that Italy did not welcome the 2019 Libyan National Army (LNA)-led military operation on Tripoli. It allied itself with Turkey, and showed flexibility in dealing with the supply of arms to Tripoli, through the Mediterranean.
In televised statements, Zeidan said, "international parties are not on an equal footing with the parties to the conflict in Libya." He added that there is a European conflict, especially between France and Italy. This has negatively affected the role of the EU-led IRINI operation, which aims to implement the UN arms embargo on Libya.
"Under the balanced policy adopted by Fathi Bashaga in dealing with all parties, and his good relations with many countries, Italy has fears that weapons supplies will reach Tripoli," he said.
"Italy's fears have escalated in light of the political impasse, and the refusal of the Prime Minister of the outgoing Government of National Unity (GNU), Abdel-Hamid Dbaiba to cede power, which could lead to the outbreak of armed conflict," he added.
On 10 February, the Speaker of the Libyan Parliament, Ageela Saleh announced the unanimous appointment of Fathi Bashagha as the new Prime Minister. But Dbaiba warned that the appointment of a new interim government could lead to war and chaos in the country. He renewed his pledge to only hand power over to an elected government.
Libya was meant to hold elections last December, as part of a UN-guided peace process. Political factions wrangled over their legal basis, and the eligibility of controversial candidates, resulting in the indefinite postponement of the polls.
Observers fear that the country will return to having two opposing governments, threatening the nation's vital oil sector.