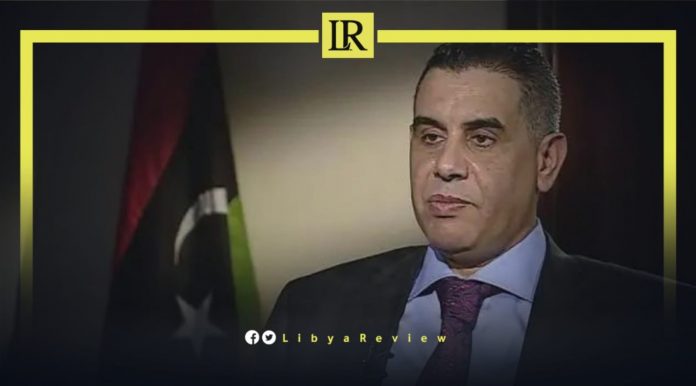 On Thursday, the Libyan Deputy Prime Minister-designate, Ali Al-Qatrani headed a meeting in Benghazi to discuss efforts to begin the reconstruction of the city's war-torn neighbourhoods.
The meeting was attended by the Mayor of Benghazi, the Chair of the Benghazi and Derna Reconstruction Fund, the General Manager of the Greek LEEAD Engineering Consulting Company, and a number of senior officials.
The meeting focused on ways to advance the reconstruction of the city, "on sound and scientific foundations."
During the meeting, Al-Qatrani stressed the need for the reconstruction process to take place in accordance with the plans drawn up by specialists. He pointed out that Prime Minister-designate, Fathi Bashagha gave permission to start construction projects, and that all the necessary procedures will be facilitated.
He also voiced the government's commitment to the country's political roadmap, approved by the Libyan Parliament. This aims to hold Presidential and Parliamentary elections on a constitutional basis, and to end the transitional phase.
The Deputy PM also pledged that the government would devote efforts to, "protecting the national constants represented in ensuring Libya's unity, stability, and sovereignty. In addition to working to enhance social reconciliation in southern Libya."
He noted that the government will also work to enhance joint cooperation with neighbouring countries, to put an end to illegal migration, combat terrorist groups, and foreign rebel organizations.
On 10 February, the Speaker of the Libyan Parliament, Ageela Saleh announced the unanimous appointment of Bashagha as the new Prime Minister. But incumbent PM, Abdel-Hamid Dbaiba warned that the appointment of a new interim government could lead to war and chaos in the country. He renewed his pledge to only hand power over to an elected government.
Libya was meant to hold elections last December, as part of a UN-guided peace process. Political factions wrangled over their legal basis, and the eligibility of controversial candidates, resulting in the indefinite postponement of the polls.