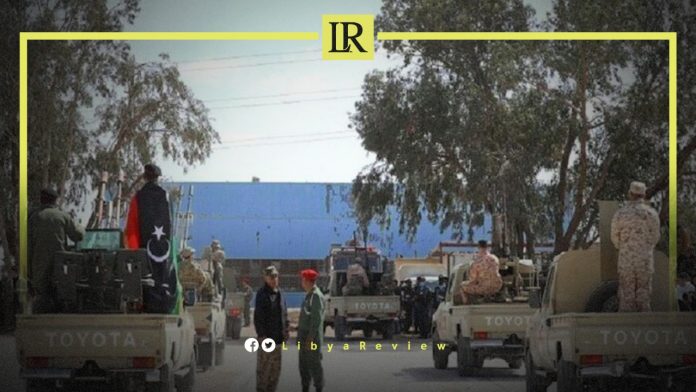 On Friday evening, several armed vehicles carrying medium and heavy weapons were seen entering the Libyan capital, Tripoli.
According to witnesses, the arrival of these vehicles sparked chaos in the streets, especially as several armed parties declared a state of public mobilisation to support the outgoing Prime Minsiter, Al-Dbaiba.
They added that the armed convoys came from Zintan and Al-Zawiyah, and were stationed in several squares in Tripoli, including Al-Shatt Road, Al-Swani, Tripoli Airport Road, Qasr Bin Ghashir, and Suq Al-Thaltha Island.
The arrival of the convoys underscored the danger of renewed fighting in Libya as the crisis plays out. This follows mobilisations in recent weeks by armed factions backing different political sides.
Libya has had little peace since the 2011 NATO-backed uprising against Moammar Gaddafi and it split in 2014 between warring factions in the east and west.
During the war, the Libyan Parliament mostly sided with the eastern-based forces of Khalifa Haftar's Libyan National Army (LNA). The main armed forces from Misrata were on the other side, backing the rival government in Tripoli.
Al-Dbaiba was installed last year as Head of the Government of National Unity (GNU), a body that was put in place through a United Nations (UN)-backed process to unify Libya's divided institutions and oversee the run-up to elections in December.
After the election process collapsed amid factional disputes over the rules, the Libyan Parliament moved to take control of the political process by declaring a new "roadmap" to elections and replacing the interim government.
Notably, Libya is currently facing a political crisis after the Libyan Parliament swore in Fathi Bashagha to lead a new interim government in February. Members of Parliament (MPs) argued that the Al-Dbaiba's mandate expired when elections failed to take place.
Al-Dbaiba has since refused to cede power, and warned that the appointment of a new interim government could lead to war and chaos in the country. He renewed his pledge to only hand power over to an elected government.