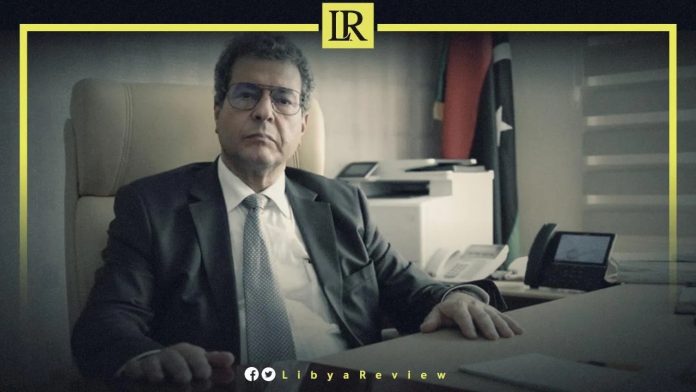 On Saturday, the Libya Oil and Gas Minister, Mohamed Aoun, said that Libya exports 250 million cubic feet of gas daily to Italy (91 billion cubic feet annually). He added that the quantities exported to Italy through the line from Mellitah to southern Italy are not large in comparison to the consumption of the European country.
In his statement to 218TV, Aoun added that the general daily production of the Libya oil recorded 1.2 million barrels.
A few days ago, Aoun stated that no decision has been received from the Libya Audit Bureau, regarding the suspension of the National Oil Corporation's (NOC) Chairman, Mustafa Sanalla.
"We have not received any decision from the Audit Bureau regarding the suspension of the NOC's Chief. We had submitted many complaints to the government's cabinet to voice our rejection of the measures taken by Sanalla," the Libyan Oil Minister said in press statements.
"The points made in the Libya Audit Bureau's report are clear and specific, and it seems that it will take legal measures to address this issue soon," he explained.
An official source previously stated that there was news that the Head of the Audit Bureau had suspended Sanalla. As well as referring a letter to the Council of Ministers of the Government of National Unity (GNU) for approval.
In October 2021, Aoun had suspended Sanalla twice from work, and referred him for investigation within two months.
The Libyan Minister said that Sanalla had failed to request permission from Aoun when starting official work, and did not report on his domestic tasks. This is in addition to violations of administrative orders, refusing to transfer sovereign positions from the NOC to the Ministry, and appointing an NOC board member as Chairman, in violation of the NOC rules.
He also accused the Chairman of hiding over 10 billion Libyan dinars with foreign companies for over a year, without demanding interest payments. As well as squandering the funds for the sustainable development projects.
Libya has Africa's largest proven oil reserves and relies on crude for most of its revenue. Repeated bouts of violence since the 2011 overthrow of long-time leader, Moammar Gaddafi, have caused repeated outages in production.
Since the 1960s, the oil sector has dominated various economic activities. It became the main source of national income in the country, providing about 95% of financial revenues, according to government data.