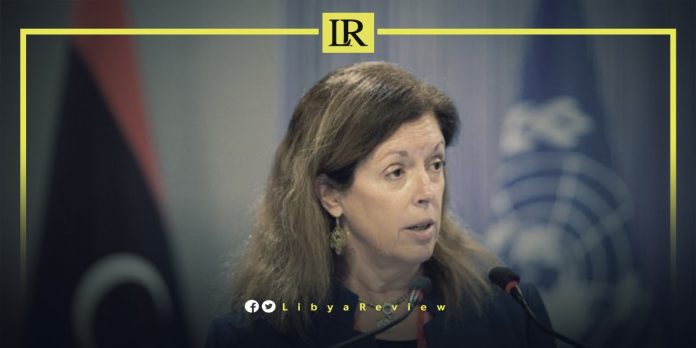 On Monday, the Special Adviser to the UN Secretary-General on Libya (SASG), Stephanie Williams praised the meetings between the Joint Committee of Libyan Parliament and the High State Council (HCS). She stated that they "took place in a consensual atmosphere," and it was agreed to continue the consultations after Eid El-Fitr.
In her closing remarks, Williams said that the parties agreed on the internal regulations governing the work of the committee.
She indicated that the UN hoped to build on the consensus that was achieved between the two legislative bodies at the beginning of this year. In order to "hold prompt elections, and meet the aspirations of the Libyan people."
The SASG also stressed the importance of holding elections based on a sound constitutional framework, with specific deadlines. "We will continue to support the political process in Libya to hold elections, as they deserve a clear path out of this crisis."
Williams emphasised that the country's institutions must provide democratic frameworks for holding elections as soon as possible.
Notably, the UN Security Council will hold a consultation session on Libya. This is ahead of its official session, on 30 April, where it will discuss extending the mandate of the UN Support Mission in Libya (UNSMIL).
Over the last four days, the inter-Libyan meetings tackled the executive mechanisms required to approve the constitutional and legislative basis for the elections.
Sources added that the meeting has been met with a positive atmosphere, and the participants were keen to protect national interests.
They urged the international community to support institutions representing the Libyan people, and back a consensus between parties as the only way to end the crisis.
Libya's political process has broken down again this year, after the collapse of elections scheduled for December. This prompted the eastern-based Parliament to appoint a new government, led by Fathi Bashagha.
The existing administration of Abdel-Hamid Dbaiba, has refused to quit and remains entrenched in Tripoli. This has risked a return to fighting, and threatened territorial divisions between rival factions.