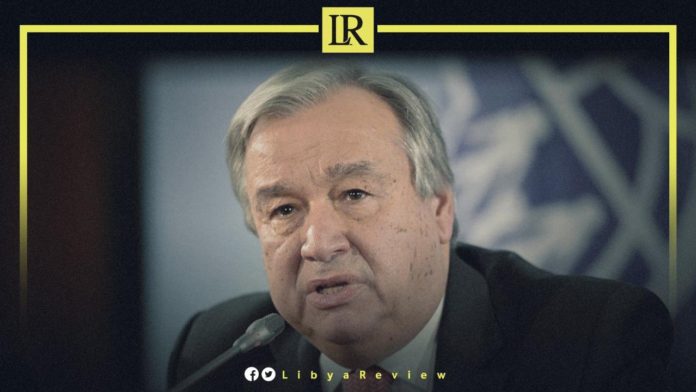 On Saturday, the United Nations (UN) Secretary-General, António Guterres, hailed the great efforts being exerted by the UN's Special Adviser on Libya, Stephanie Williams. The Special Adviser was praised for facilitating all contacts and forms of mediation, hoping to create the conditions for elections in Libya to take place in the first quarter of this year.
In a press conference to determine his priorities for 2022, the UN Chief said that the choice of holding the elections is in the hands of the Libyan people. He noted that the parliamentary and presidential elections should have been held before the end of last year.
He also stressed the importance of promoting dialogue, supporting the Libyan presidential and parliamentary elections to be held as soon as possible, and pushing for the coordinated withdrawal of foreign fighters.
Notably, the UN Security Council will hold a session on January 24th, during which Rosemary Di Carlo, Under-Secretary-General for Political Affairs, will present her report on Libya.
It is expected that this session will witness a request to vote on extending the mandate of the United Nations Support Mission in Libya (UN).
The mandate for UNSMIL will expire on January 31st, when a four-month technical extension agreed to by the Security Council, runs out. Decisions need to be made about the mission's mandate and leadership in order to help the country hold postponed elections later this year. However council unity is lacking, and negotiations for a new resolution could be difficult.
Notably, Libya failed to hold its presidential election that had been scheduled for December 24th, a major blow to international efforts to end decade-long chaos in the oil-rich Mediterranean nation.
The presidential election was supposed to be the first in Libya since the 2011 NATO-led removal of Gaddafi. The country subsequently spiralled into a civil war and became plagued by armed militias, a fragmented government, endemic corruption, and an escalating migration crisis.