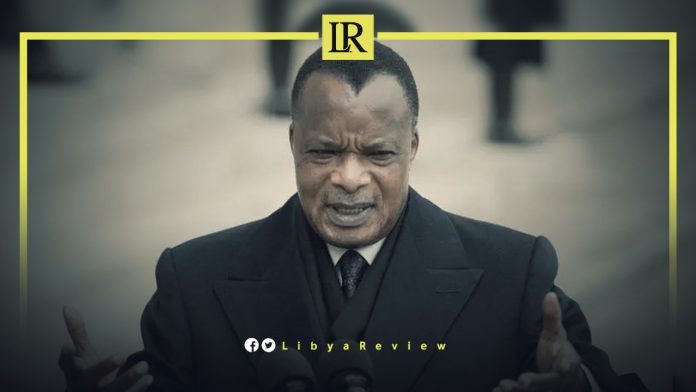 On Tuesday, the Congolese President, Denis Sassou Nguesso called on Libya's Presidential candidates to put the interests of the Libyan people first, and work towards national reconciliation.
"I urge all the candidates running for the Presidential elections to prioritize the best interests of the Libyan people, and to seek a strong consensus around a realistic and credible electoral date," the Congolese President said during a meeting with African diplomats. Nguesso is the current President of the Economic Community of Central African States.
The situation in Libya, "once again raises serious concerns, after the indefinite postponement of the presidential election initially scheduled for 24 December 2021", he added. As well as reiterating his "commitment to continue the mission entrusted to him in supporting Libya."
"I hardly see any other way out of the crisis apart from an inclusive and transparent electoral process," he stressed.
President Nguesso has previously warned that the Libyan crisis has led to the destabilization of the Sahel region.
Earlier, the committee formed by the Libyan Parliament to follow up the electoral process, concluded that it was "impossible" to hold the Parliamentary and Presidential elections as scheduled.
The High National Elections Commission (HNEC) proposed, in coordination with the Libyan Parliament, the postponement of the first round of the national elections to 24 January, a month from their scheduled date.
On Monday, HNEC Head, Emad Al-Sayeh briefed the Parliament that one of the Presidential candidates has submitted forged documents.
He added that the commission received more than 5,400 candidacy bids for the Parliamentary elections, noting that some of them include forged documents.