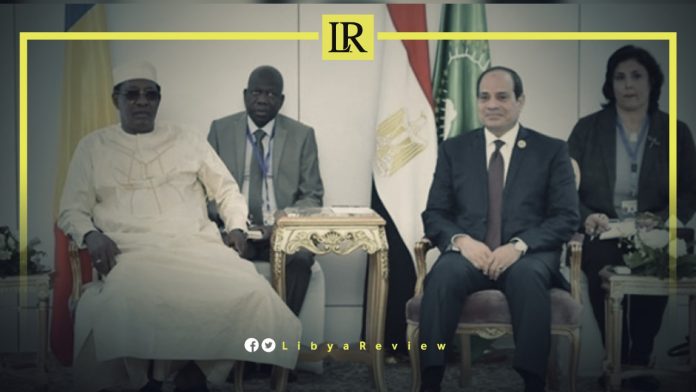 Egypt President, Abdel-Fatah El-Sisi met with the head of the Transitional Military Council of Chad, Mohamed Idris Deby in Cairo. They discussed the political and security situation in Libya, and its repercussions on regional security and stability.
They agreed on the need for the political process in Libya, to include a clear mechanism for the withdrawal of all mercenaries and foreign forces from the country. They also stressed the need to ensure that weapons and military equipment belonging to mercenaries, are not smuggled into neighbouring states.
On 28 August, Deputy Head of the Libyan Presidential Council, Musa Al-Koni visited Chad, and agreed with Deby on the need to withdraw Chadian forves from Libyan territory.
Al-Koni and Deby agreed that "the continued presence of those fighters in southern Libya poses a threat and danger to the security and stability of Libya, as it is a threat to the security and stability of Chad."
The two sides called for "the necessity of activating the quadripartite security agreement that was signed between Chad, Libya, Niger, and Sudan."
After the meeting held in Geneva on 8 October, the JMC signed a comprehensive Action Plan for the "gradual, balanced, and sequenced withdrawal of mercenaries, foreign fighters, and foreign forces from Libyan territory."
In November, the JMC announced that it had reached an agreement with Sudan, Chad, and Niger to withdraw their mercenaries and foreign fighters from Libya. This came during the meeting held between JMC members and representatives of these countries in Cairo.
In its final communiqué, the commission stressed that the representatives of Sudan, Niger, and Chad expressed their full readiness to coordinate on the withdrawal of all affiliated fighters from Libya.