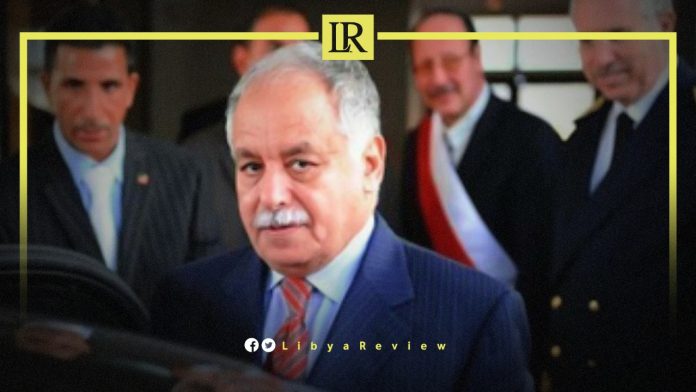 On Saturday, the investigating judge at the Court of First Instance in Tunisia begun his investigation into the circumstances of the extradition of Muammar Gaddafi's former Prime Minister, Al-Baghdadi Ali Al-Mahmoudi, to Libya.
According to information received by MosaïqueFM, the decision came after authorization was granted by the Tunisian Minister of Justice, Leïla Jaffal, to the Attorney General of the Court of Appeal of Tunis. The Attorney General authorized the Public Prosecutor to open an investigation, which was entrusted to the investigating judge of the Court of First Instance of Tunis.
The extradition of Al-Mahmoudi, which took place during the rule of the Troika, which was dominated by the Islamic Renaissance Movement, sparked protests by Tunisian political and human rights parties. They questioned the possibility of Al-Baghdadi Al-Mahmoudi receiving a fair trial in Libya.
The Troika was an unofficial name for the alliance between the three parties; the Ennahda, the secular Congress for the Republic (CPR), and Ettakatol parties, that ruled in Tunisia after the 2011 Constituent Assembly election.
Mahmoudi served as the Libyan Prime Minister from 2006 until he fled to neighbouring Tunisia around the time that rebel fighters took the capital Tripoli.
A Tunisian court ruled as far back as November that Al-Mahmoudi should be extradited.
However, the Tunisian President Moncef Al-Marzouki later said the handover would not happen until the situation in Libya had stabilized and Al-Mahmoudi could be guaranteed a fair trial.
Officials from Libya's National Transitional Council (NTC), in power since Gaddafi's ouster, have long called on their North African neighbour to turn over Al-Mahmoudi for trial.
An NTC Spokesperson welcomed the news but said there were no firm arrangements yet in place for the move.