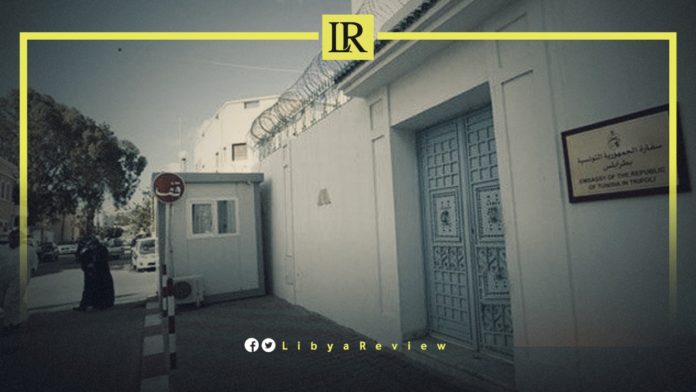 The Tunisian Embassy in Tripoli announced the completion of all arrangements required to deport 76 Tunisian youths, detained at several illegal migration centres in Tripoli.
In a statement, the Embassy said that this is the final batch of Tunisian citizens, who were arrested by Libyan security forces.
The 76 Tunisians are expected to arrive in Tunisia on Tuesday evening, and will be deported through the Ras Ajdir border crossing. The UN has secured their transfer to the port, in cooperation with the relevant Tunisian and Libyan authorities.
The Tunisian Embassy renewed its "thanks and gratitude to the various Libyan authorities and agencies, for their cooperation, and enabling them to carry out their work in the best possible circumstances."
On Monday, 686 migrants disembarked on the Italian island of Lampedusa on a 15-meter fishing boat, after departing from Libya according to Italy's Il Messaggero newspaper.
Recently, Tunisian Foreign Minister, Othman Jerandi said that the recent Tunisian-Libyan consultations have resulted in the two countries agreeing to sign a bilateral health protocol to reopen the border crossings.
In August, The Tunisian Embassy in Libya stated that the Head of the Department for Combating Illegal Migration, Colonel Abdel-Hafiz Mabrouk announced that all Tunisian migrants "will be released within the next two days or during the weekend at the latest, after completing the necessary administrative, legal, and health procedures."