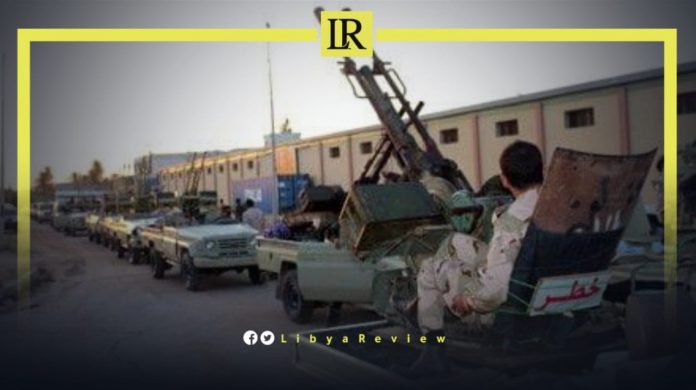 Deputy Head of the Arab Affairs Committee in the Egyptian Parliament, Ahmed Abaza said that "the return of weapons in Tripoli to achieve a personal goal would harm Libya's political process." He added that such movements will "return matters back to square one, with repercussions that may be dire."
The Egyptian MP said that the ongoing meetings under the auspices of the UN in Cairo, confirm the Egyptian-Arab role in stopping the bloodshed in Libya.
In statements to Al-Ain newspaper, Abaza added that the meeting of the Libyan Parliament and the High Council of State (HCS) seeks to ensure security and stability in Libya.
He rejected the mobilization of military elements in Tripoli, to disrupt the Cairo talks. The MP stressed that these parties "do not seek the interest of Libya's security and stability, but rather seek special interests and to implement foreign agendas."
The Egyptian MP called on the Libyan parties to "exercise restraint," and expressed his hope that the Cairo talks "would succeed in healing the rift," as they are "a lifeline to ward off terrorism in the region."
On Sunday, the Libyan Parliament's Spokesman, Abdullah Blaiheg confirmed that agreements have been made regarding the work of the Constitutional Base Committee. He added that it is now working to limit the controversial points of the draft constitution.
In press statements, Blaiheg said that "this required the amendment of some controversial articles in the constitution, which have not yet crystallized at the meeting in Cairo. No official statements have been issued on the results that have been reached, but there is progress on some differences between the two Libyan delegations."
"If the discussions require a departure from the constitutional path, the committee must return to the Parliament, which specified its field of work. The draft constitution faced objections from the federalist movement, and the Amazighs who want to constitutionalize some rights," he noted.
"The 12th amendment took its legal form and was approved in a valid session with a proper quorum, and became part of the Libyan interim constitution," he stressed.
Recently, The Egyptian Foreign Minister, Sameh Shoukry, will discuss the developments in Libya with his US counterpart, Anthony Blinken, during his upcoming visit to Washington next Wednesday