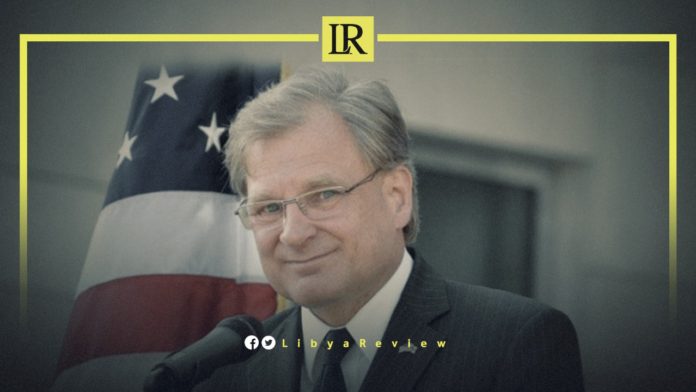 On Wednesday, US Ambassador to Libya, Richard Norland said that Washington shared Libya's concerns that oil funds can be diverted to support partisan political purposes, or undermine Libya's peace and security.
This came during a meeting with the Central Bank of Libya's (CBL) Governor, Al-Siddiq Al-Kabir in the Presence of the US Treasury's Deputy Assistant Secretary, Eric Meyer.
The US Embassy stated that the US officials urged the CBL to safeguard Libya's oil revenue from misappropriation to rebuild confidence in the institution, and contribute to stability.
"They also reviewed joint efforts to enhance transparency at the CBL, especially in public spending, as Ambassador Norland underlined that it is critical to provide financial support for the National Oil Corporation's (NOC) operations," the statement said.
"Discussions continue in an effort to reach broad agreement on other government expenditures. Norland also expressed concern about the shutdown of half of Libya's oil production," it added.
The US Ambassador said that forced and prolonged disruptions to oil production, "create adverse conditions for the Libyan people, including power outages, water supply issues, fuel shortages, and damage to oil infrastructure."
"All of this are threatening the future of Libya's energy sector and its ability to continue generating revenue for the benefit of the people," Norland explained.
"Especially during the holy month of Ramadan, the Libyan people deserve regular, timely payment of salaries and subsidies to cope with rising prices as a result of Russia's unprovoked war on Ukraine, and they deserve reliable public services," he concluded.
Notably, the Libyan Government of National Unity (GNU), headed by Abdel-Hamid Dbaiba has contracted with a lobbying group in the United States, to support its vision for the transitional period and elections. As well as to facilitate talks with the Biden White House.