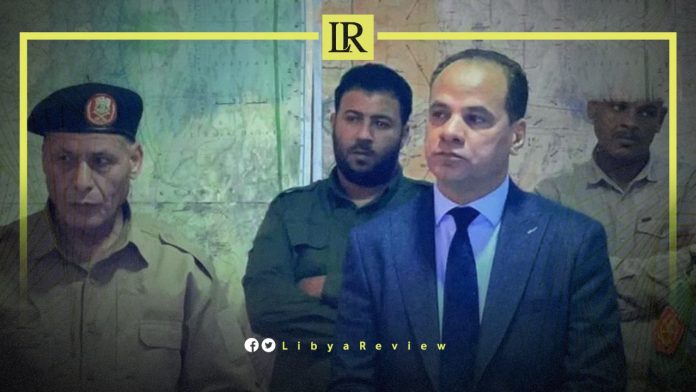 On Saturday, Minister of Defence of the new Libyan government, Hamid Houma, conducted an inspection of the Brak Al-Shati air base and met with the military Commanders.
During his tour, the Libyan Minister met with the Commander of the Southern Operations Room, Major General Al-Mabrouk Sahban, and a number of army officers of the Brak Al-Shati base. They discussed many important issues including the Ministry's strategy during the next phase.
During his field tour inside the military base, the Libyan Minister listened to explanations about the base's strategic importance and what it needs to carry out its assigned tasks.
He also listened to the most prominent needs of the base in order to ensure its work as required in securing the southern borders and fully developing its performance.
In the same context, Minister Houma inspected the Sabha military region. The Minister also held an extensive meeting with the leaders of the region.
Houma stressed that the Libyan Ministry of Defence will not hesitate to provide all the necessary support to all army units in the region.
He also pledged to resolve all the problems and bottlenecks facing the work of the army and to carry out the tasks entrusted to it in preserving Libya, its security, and the integrity of its territories and borders.
Last month, Houma announced his intention to integrate, what he called "the revolutionaries," into special programs in a step to unify the Libyan divided army.
In a statement issued by the Defence Ministry, Houma stressed that the army will work to protect the borders and defend the civil democratic state, based on the principles and objectives of the "glorious" February 17th revolution.
"The responsibility to defend Libya and maintain its security and borders is a national responsibility for everyone and is not limited to a specific party or entity," the statement said.