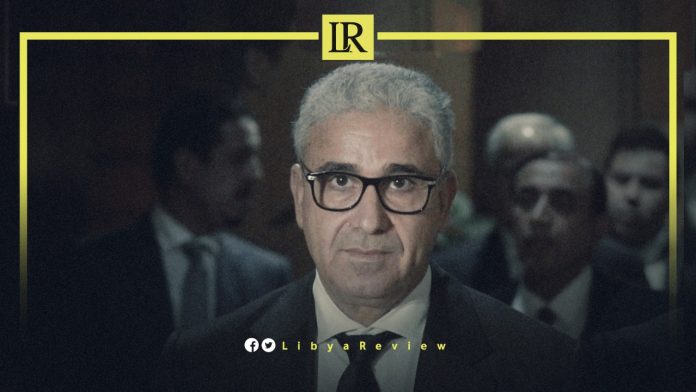 On Sunday, Libya's Prime Minister-designate, Fathi Bashagha held a meeting with the residents of the Oil Crescent region. This was to discuss the issues facing the region, in light of the deteriorating government services, and sub-par living conditions.
Bashagha stressed his government's keenness not to unlawfully disperse the country's oil revenues.
As well as calling on local residents to resume oil exports, vowing that "revenues will be fairly and transparently managed, for the benefit of all Libyans."
"We are now working vigorously and earnestly to submit a draft budget to the Libyan Parliament. As well as taking into account that it must be a fair, transparent, and very clear budget.
Bashagha highlighted the importance of allocating funding for supporting health and educational services. This will help eliminate centralization, and facilitate the provision of services to all citizens around the country.
Bashagha noted that they are, "in extensive contact with several local and international parties to set up a transparent mechanism that ensures that oil revenues are not squandered by corrupt officials. These revenues must be kept in the state's accounts, away from political conflicts. This is so that we ensure that these funds are for the benefit of all Libyan people.
Notably, Libya's National Oil Corporation (NOC) announced that blockades at major fields and export terminals are costing the country more than 550,000 barrels per day in oil production.
The blockades by groups in southern and eastern Libya, have caused the NOC to declare force majeure, at several major fields and ports in recent days. The first field went offline on Sunday, with others following on Monday and Tuesday.
This comes amid warnings of further disruptions, after forces in the east expanded their blockade of the sector over a political standoff.
In a statement on Monday, the NOC said it could no longer implement contractual obligations for oil deliveries from the Zueitina terminal, or its biggest oil field, Al-Sharara. This is after it halted production at the El-Feel field on Sunday.
With global energy markets already restricted due to the Ukrainian crisis, greater losses from Libya's recent 1.2 million barrels-per-day output will put further pressure on prices.
The NOC said the closures were caused by "a group of individuals" entering facilities. Protesters in eastern Libya have demanded the Tripoli-based Prime Minister, Abdel-Hamid Dbaiba to resign, in favour of Bashagha.