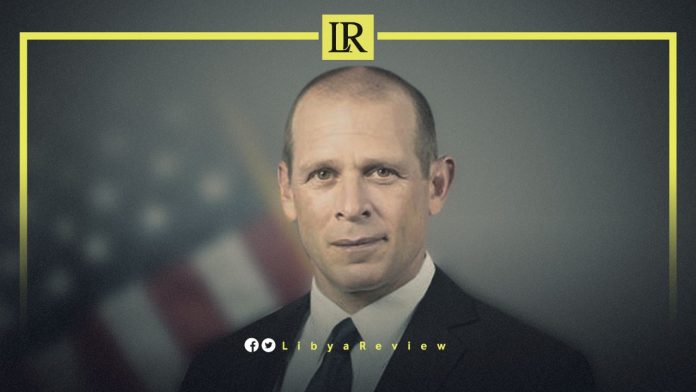 The US Department of State's Regional Spokesman, Samuel Warburg announced that Washington will impose sanctions against those attempting to obstruct the elections in Libya. It is cooperating with international partners and regional allies in this regard.
During an interview with the Al-Hurra channel, Warburg confirmed that the UN will also issue sanctions for those obstructing the political process.
"The United States and other countries are watching the course of things in Libya. US diplomacy is working with all Libyan parties and personalities, especially through the US Envoy and Ambassador to Libya, Richard Norland," Warburg added.
Responding to whether Washington is supporting the Government of National Unity (GNU) led by Abdel-Hamid Dbaiba, or the Government of Stability led by Fathi Bashagha, he claimed that:
"The solution would not come from Washington or other countries, as the US does not prefer any person or party over another. Communication is being made with all Libyan parties to encourage them to sit at the dialogue table."
Warberg noted that the current strategy is to support the choice of the Libyan people, who have chosen elections. He cited the registration of more than two and a half million people on the ballot lists.
"The time has come for a unified Libyan government to face all the economic and social challenges that Libya is witnessing," he concluded.
Notably, US State Department Spokesman, Ned Price said that the US administration is working with UN Advisor, Stephanie Williams to "do what is possible to support the ceasefire and keep violence at low levels," in Libya.
In televised statements, Price added that "Washington supports the holding of elections in Libya, and seeks to express the will of the Libyan people as soon as possible."
He noted that the "record numbers of Libyans on the electoral lists are evidence of their desire to exercise their democratic right."
Williams is believed to be preparing to travel to the United States to discuss the situation with US officials.