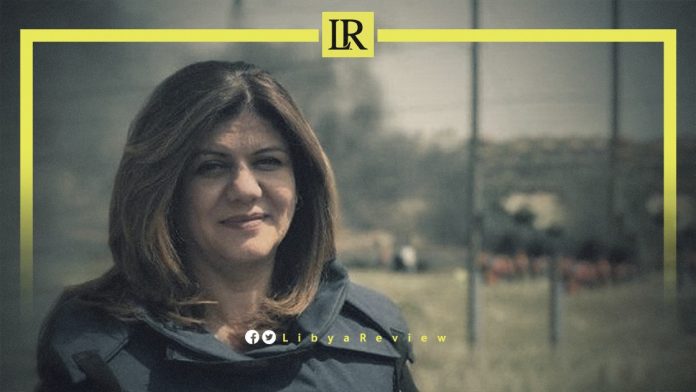 The Libyan Parliament-designated Prime Minister, Fathi Bashagha condemned "in the strongest terms the heinous crime that claimed the life of Palestinian journalist, Shireen Abu Akleh by the Israeli occupation forces during a press coverage near Jenin camp."
Bashagha offered his "deepest condolences and sympathy to the family of the deceased, the Palestinian people, and journalists around the world." He stressed that targeting journalists while doing their work is "a heinous crime and a violation of freedom of expression, and its perpetrators should be held accountable."
On Wednesday morning, Shireen Abu Akleh was killed when the Israeli occupation soldiers fired live ammunition at her, as she covered the storming of the city of Jenin in the occupied West Bank.
The Arab world blamed IDF soldiers for the shooting of the prominent Al-Jazeera journalist.
Arab leaders accused Israel and the IDF of systemic terrorism, planned murder, and attacking free expression on purpose.
"We condemn the execution of journalist Shireen Abu Akleh and hold the extremist Israeli Prime Minister [Naftali] Bennett fully and directly responsible for this heinous crime," Palestinian Authority President Mahmoud Abbas said.
"This is a terrible and black day for the Palestinian people and the press," said Omar Nazzal, a member of the General Secretariat of the Palestinian Journalists Syndicate.
"We grieve Al-Jazeera journalist Shireen Abu Akleh, who was slain in the Jenin camp while doing her work," the Palestinian Red Crescent said.
Ahmed Aboul Gheit, Secretary-General of the Arab League, strongly condemned the killing of Abu Akleh. In a statement, Aboul Gheit stressed that the "assassination is a heinous crime against the press and media freedom that should not be allowed to pass unnoticed, and requires a comprehensive investigation."
He also offered his condolences to the family of the deceased, and wished a speedy recovery to journalist Ali Al-Samoudi, who was injured.