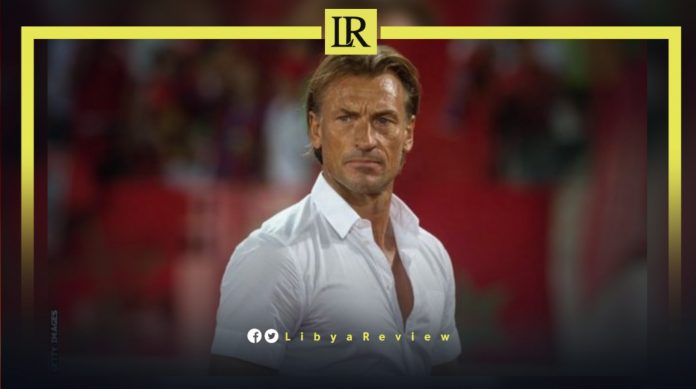 Veteran French Coach, Hervé Renard requested an annual salary of $6 million dollars to coach the Libyan national team, said Abdel-Hakim Al-Shalmani, the President of the Libyan Football Federation (LFF).
Al-Shalmani added that the LFF rejected the sum, and negotiations with Renard stopped.
Renard left the Moroccan national team after the 2019 Africa Cup of Nations. He then signed with the Saudi national team, where he managed to qualify them for the 2022 World Cup in Qatar.
Al-Shalmani pointed out that the new coach of the Libyan national team, Corentin Martinez will receive a $400,000 annual salary.
Martinez will lead the Libyan national team in the qualifiers of the 2023 African Nations Championship (AFCON), which will be held in the Ivory Coast
The Libyan Football Association presented the coach at a press conference, after he signed his contract in Tripoli last month.
Martinez began his coaching career in 2006, with French team, Stade Quimper, before taking over Brest Stade coach. He also went through a successful training phase with the Mauritanian national football team. As well as succeeding in getting the Almoravids to the finals of the African Nations Cup in the last two tournaments.
The Confederation of African Football (CAF) stated that the AFCON qualifiers draw will be held on 19 April.
The qualifiers are scheduled to start in early June, with the first and second rounds starting from 30 May to 14 June. The third and fourth rounds will start from 19-27 September. The fifth and sixth rounds will be held from 20-28 March next year.