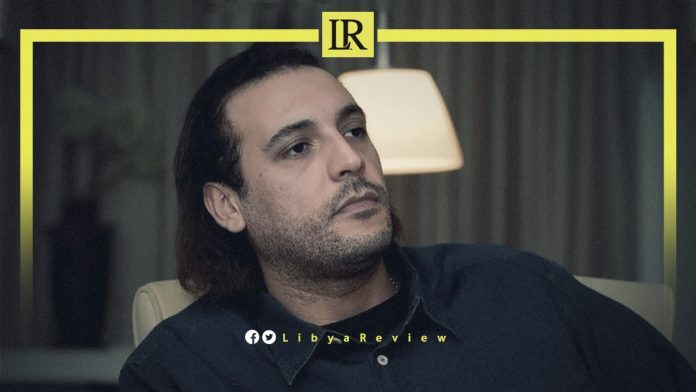 A Libyan tribal delegation, led by Taher Chehibi met with the Tunisian People's Movement and the Tunisian Labour Union. They requested their cooperation to pressure for the release of Hannibal Gaddafi, son of the late Libyan leader, Muammar Gaddafi. They also met with the Venezuelan Ambassador in Tunisia, seeking his support in their efforts.
The delegation is expected to hold meetings with Tunisian civil and human rights organizations. This includes the Tunisian Bar Association, and the Tunisian League for the Defense of Human Rights.
The tribes presented a new initiative to solve the Libyan crisis, and end the state of political division in the country. This would consist of dissolving the Parliament and all existing bodies, and organizing general elections as soon as possible.
The Secretary-General of the Tunisian Labour Union, Noureddine Taboubi expressed his support for the Libyan delegation.
Taboubi added that the Tunisian Labour Union "supports positive and peaceful pressure in Libya to end the crisis." He pledged to "coordinate with international organizations, led by the United Nations and European Union missions, in order to push for a solution to the Libyan crisis."
Hannibal sought refuge in Algeria, after the 2011 uprising, before trying to sneak into Lebanon in 2015, to join his wife, Lebanese model Aline Skaf. Lebanese authorities arrested and charged him with withholding information about prominent Muslim Shiite cleric, Mussa Sadr who went missing in 1978 during a visit to Libya.
In September, Ahmed Gaddaf Al-Dam called for the release of Hannibal. He said that "his kidnapping is an affront to Lebanon and the Lebanese judiciary. It bears nothing but a historical shame for its perpetrator, who alone bears the brunt of this behaviour."
"Securing his release would open a new and bright page for Libyan-Lebanese relations," Gaddaf Al-Dam told Russia's Sputnik news agency.