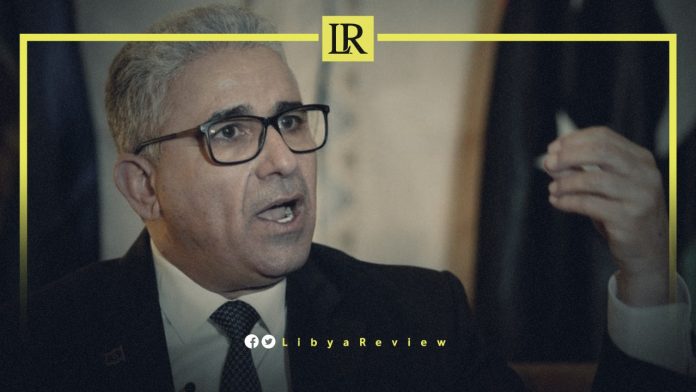 On Tuesday, the Libyan Parliament-backed Prime Minister, Fathi Bashagha condemned the armed escalation carried out by militias affiliated with the Government of National Unity (GNU) in Tripoli.
Bashagha said he was surprised by the "dangerous military escalation," despite him and his ministers entering Tripoli peacefully.
He also condemned the endangerment of civilians describing it as "a crime punishable by law." He stressed that his government cannot "contribute to compromising the security of the capital, and its residents."
"We came with peace, wisdom, and the priority of the national interest. We defused the strife, and we were not satisfied with keeping pace with the outlaws, and exposing civilians to danger," Bashagha said in a statement after leaving Tripoli.
He also denounced the "hysterical behaviour" of the outgoing government. "Their use of weapons is conclusive evidence that it is nationally and morally depraved, and does not have any credibility to hold fair and transparent elections," he explained.
He stressed that he is "not seeking power," but rather his administration is "determined to build a democratic civil state with an elected authority. We want a state governed by law and not governed by violence and chaos, sponsored by the outgoing government," he concluded.
Notably, Bashagha had entered overnight, accompanied by allied fighters in the hope of taking over the government headquarters. He was quickly met by opposition from forces aligned with incumbent PM, Abdel-Hamid Dbaiba. This is Bashagha's second failed attempt to enter Tripoli.
Bashagha's media office said the PM left Tripoli hours after his arrival, "to stop the bloodshed and ensure the safety and security of the people."
Notably, the eastern-based Libyan Parliament announced the unanimous appointment of Bashagha as the new Prime Minister on 10 February. But Dbaiba warned that the appointment of a new interim government could lead to war and chaos in the country. Dbaiba has renewed his pledge to only hand power over to an elected government.