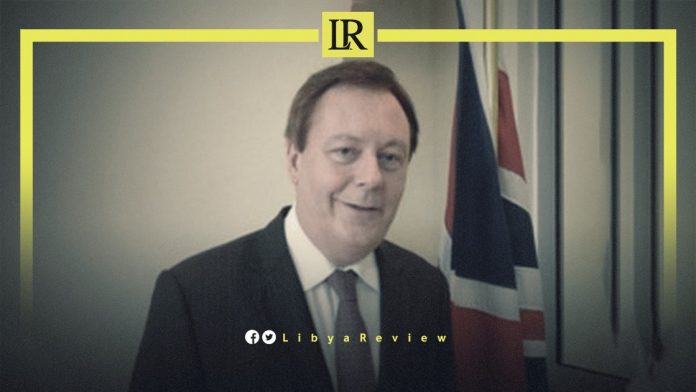 Former UK Ambassador to Libya, Frank Baker called on London to "abandon its neutrality and support the Parliament-designated Prime Minister, Fathi Bashagha, who he described as "highly respected throughout Libya, and can act as a true unifying force."
In an article he wrote for the British magazine "The Spectator", Baker added that "Bashaga had an excellent reputation as a reformer and visionary, when he was Minister of the Interior from 2018 to 2021."
The Ambassador, who was stationed in Libya between 2018-2019, recalled that Bashagha supervised the extradition of Hashem Abedi to the UK to stand trial for his role in the Manchester bombings. He noted that Bashagha confirmed his commitment to dealing with terrorism, and organized crime.
Baker claimed that some Libyan politicians whom he described as "unscrupulous" have taken advantage of the chaos that the oil-rich nation has witnessed over the past decade, to enrich themselves at the expense of the Libyan people. He noted that recent events in Ukraine have made Libya more important to the United Kingdom.
Libya remains exempt from the OPEC sales ceiling, the British diplomat said that production could rise to three million barrels per day. "This alone is a great incentive for Britain to improve the situation in Libya," he explained.
He urged the UK administration to make it clear to the outgoing PM, Abdel-Hamid Dbaiba that "his time has ended and the UK supports Bashagha as a unifying figure for Libya."
Notably, the UK Embassy in Libya said Tuesday that events in Tripoli "demonstrate the urgent need for a durable political solution that cannot and must not be achieved by force." It condemned the violent clashes that erupted in Tripoli after Bashagha failed to enter the capital.
The UK urged all sides to "de-escalate tensions and to engage in meaningful dialogue working towards stability and successful elections.
Bashagha's media office said the PM left Tripoli hours after his arrival, "to stop the bloodshed and ensure the safety and security of the people." He had entered overnight, accompanied by allied fighters in the hope of taking over the government headquarters. He was quickly met by opposition from forces aligned with Dbaiba.