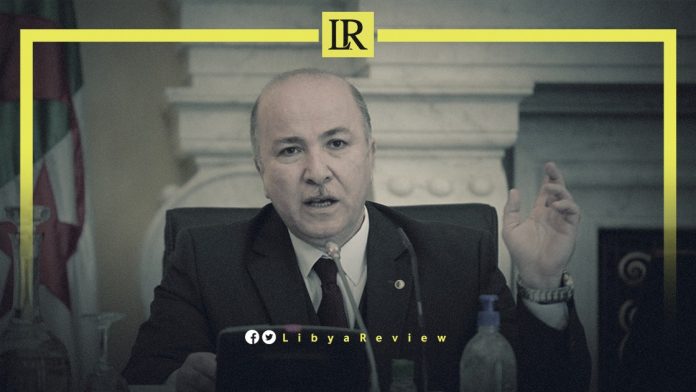 On Wednesday, Algerian authorities announced the reopening of the land borders with Tunisia and Libya. This step aims to resume commercial export operations, while remaining closed for travellers.
In a statement, the Algerian Prime Minister, Aymen Benabderrahmane announced that President Abdelmadjid Tebboune approved the resumption of the commercial traffic across the borders with Libya and Tunisia.
In March 2020, Libya announced the closure of the Al-Debdeb-Ghadames land border crossing with Algerian country, as a precautionary measure to confront the COVID-19 pandemic.
The movement of all passengers and goods ceased at the border, due to a lack of basic health measures to confront the virus. The nearly 1,000-kilometre (620 miles) border between Algerian and Libyan borders cuts through the mostly uninhabited desert, and has few crossings.
Libya's security and military authorities recently held intensive meetings with the local authorities in Ghadames. This is to develop a plan to secure the border crossing with Algeria.
The decision to open the land crossing is one of the most important outcomes of the Algerian-Libyan Economic Forum, which was held last May.
The oil-rich country has been wracked by conflict since the NATO-backed uprising toppled and killed longtime ruler Muammar Gaddafi in 2011.
Heavy gunfire was heard across Tripoli, where incumbent PM Abdel-Hamid Dbaiba's government is headquartered. Clashes erupted between militias after Prime Minister-designate, Fathi Bashagha entered the capital at dawn on Tuesday, in an attempt to seat his government.
Bashagha, however, left the city hours later, citing the "security and safety of citizens."
He was named PM by the eastern-based Libyan Parliament in February. This was after Dbaiba failed to hold Presidential elections, as scheduled in December. However, Dbaiba has refused to hand over power, except to an elected government.
Bashagha condemned the armed escalation carried out by militias in Tripoli. He said he was surprised by the "dangerous military escalation," despite him and his ministers entering the city peacefully.
He also condemned the endangerment of civilians describing it as "a crime punishable by law." He stressed that his government cannot "contribute to compromising the security of the capital, and its residents."