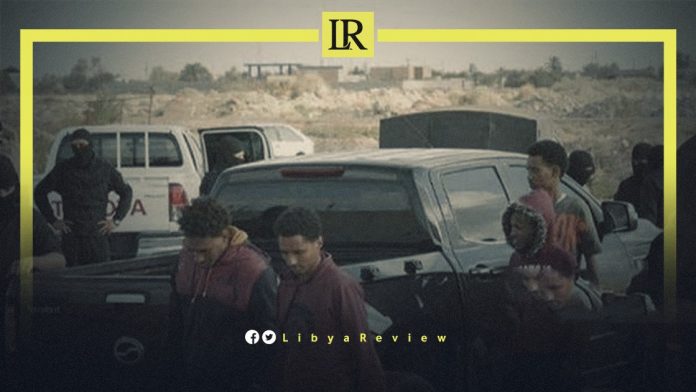 Libyan police raided several dens used by human smugglers, the Libyan Ministry of Interior said in a statement on Thursday.
The Investigations Office of the Western Border Region of the Criminal Investigation Agency orchestrated the raid, where several migrants were also arrested.
The statement pointed out that these migrants "were planning to set out on boats towards southern Italy."
In February, Pope Francis denounced the "concentration camps in Libyan cities," where migrants and asylum seekers are detained.
"In Libya there are concentration camps. It is urgent to rethink migration policy," the Pope said in a sermon on Sunday in Rome.
He called on the European Union to reach an agreement, to avoid the burden of management falling on some countries.
The Pope recalled the "tragedies of migrants crossing the Mediterranean, which has now become a cemetery."
Notably, an Italian court has sentenced two men to 20-year prison terms for allegedly detaining and torturing migrants in Libyan cities. Both men, identified as citizens of Bangladesh, faced torture charges.
The two men were found guilty of holding prisoners, and torturing migrants in the Zuwara prison in Libya, according to Info Migrants news.
Amnesty International urged the European Union to reverse its migration policy on Libya. It described the approach as helping return migrants to "hellish" conditions in the North African country.
In a statement, the international organization said that more than 82,000 migrants were intercepted and returned to Libya. This has been happening for the past five years, since the EU began its cooperation with Libyan authorities to block migrants from reaching European shores, according to the AFP.
"Many of those who have been returned to Libya — including women and children — are held in government-run detention centers where they suffer from abuse, including torture, rape, and extortion," the group said. Other migrants were "forcibly disappeared."