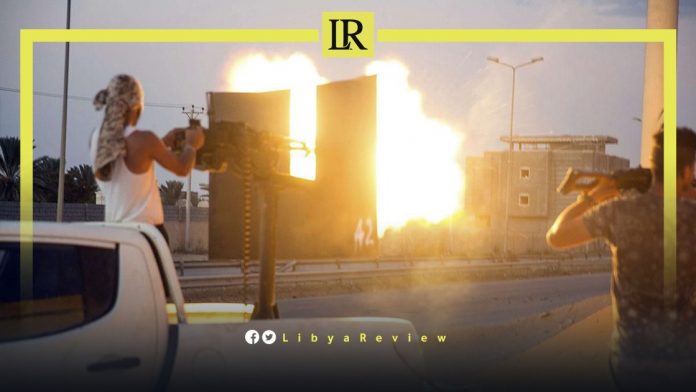 On Saturday, sources confirmed that Malik Jabo, affiliated with the Al-Nawasi militia, was killed in armed clashes that took place in the Zawiyat Al Dahmani area.
Clashes erupted with light and medium weapons in Zawiyat Al Dahmani neighbourhood near the National Radio building and the Shatt Club between Al-Nawasi militias and other militias.
The residents of Tripoli are accustomed to turbulent security scene. From time to time, clashes outbreak between militias without a clear reaction from the Government of National Unity (GNU).
While the sources did not reveal the reasons for the outbreak of those clashes, they confirmed that there is a security alert in the vicinity of the Ministry of Foreign Affairs in the capital and the surrounding areas.
With the mobilisations and counter-mobilisations, the National Commission for Human Rights in Libya (NCHRL) expressed its "concern." It stressed that it may be a sign that warns of a new escalation of violence and armed clashes.
The NCHRL added that this poses a great threat to the security of civilians.
The commission called on all parties and armed entities to exercise restraint and immediately stop any armed escalation and avoid further violence and fighting, warning against dragging the country into a "new civil war."
Recently, UN Adviser Stephanie Williams met with members of Libya's 5+5 Joint Military Commission (JMC). They discussed the disarmament of militias, and their reintegration into the security services.
Williams said that a fully comprehensive DDR process is an important peacebuilding tool, along with security reformation to achieve sustainable peace and security in Libya.
The meeting was held on the sidelines of the Technical Working Group workshop on "Modalities of International Support for the Libyan DDR Program."