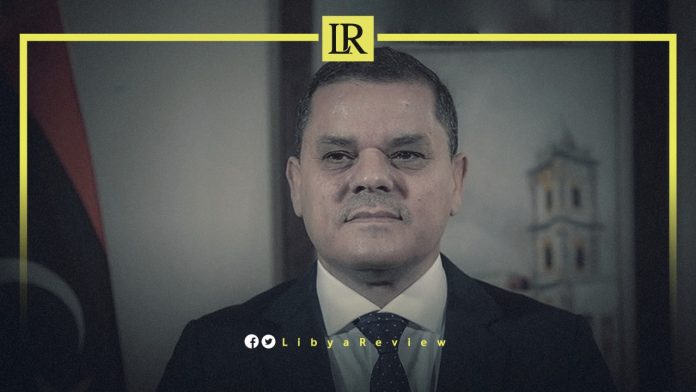 Member of the Libyan High Council of State (HCS), Adel Karmous, confirmed that the intransigence of Abdelhamid Al-Dbaiba, the Prime Minister of the Government of National Unity (GNU), and his refusal to hand over power will lead to the use of force. He added that the government's term will end next month, according to the road map of the Geneva Agreement.
In a press statement, Karmous said, "Al-Dbaiba will not receive international support after this date, and the support he achieved will not continue and he will be forced to surrender in the end."
He added that the information received about the mobilisation in Tripoli and their goals is not clear. He continued by saying that, "what some people say is that it has nothing to do with new wars, but rather a review of the graduation of batches from the army of the Western Military District."
On Saturday, Member of the Libyan House of Representatives (HoR), Abdel Moneim Al-Urfi, said Abdelhamid Al-Dbaiba's promises on holding elections are unrealistic.
In press statements, Al-Urfi explained that Al-Dbaiba's incorrect decisions are what caused the security situation to be very tense in Tripoli.
The Libyan Member of Parliament (MP) said that the Parliament session, which will be held in Sirte next Tuesday, will discuss the draft budget submitted by the Libyan government.
He added that the most important item in the Parliament meeting is the adoption of the unified salary schedule. As soon as a solution is reached on this item, a session will be held to approve the budget.
The Libyan MP indicated that all budget items were approved by the HoR, however, there is still a dispute over the unified salary scale only.
Notably, Al-Dbaiba, accused the dismissed Intelligence Military Chief, Osama Juwaili, of conspiring against the state institutions.
In a statement issued by the Military Information Office, Al-Dbaiba stressed that he would deal with these threats to quell sedition.