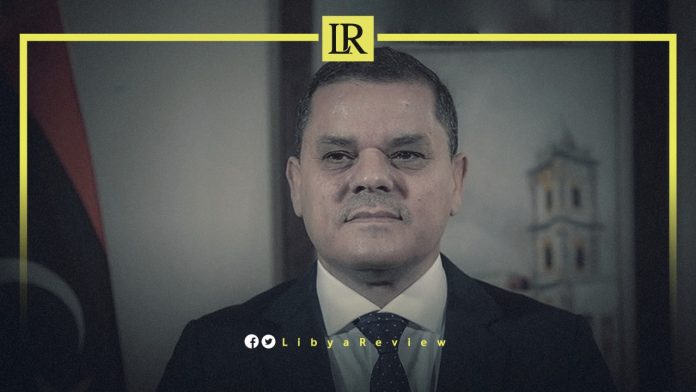 The Political Adviser to the Speaker of the Libyan House of Representatives (HoR), Fathi Al-Marimi, said that the mandate of the Government of National Unity (GNU), headed by Abdelhamid Al-Dbaiba expired, and any action it takes is against the law.
In televised statements on Saturday, Al-Marimi said the outgoing government's money is spent on people and armed groups to protect Al-Dbaiba who has no authority according to the law.
He stressed that any action Al-Dbaiba takes is illegal, especially after the Speaker of the Libyan Parliament, Ageela Saleh's, recent letter to all state institutions to end all forms of dealing with Al-Dbaiba's government.
According to the letter, Saleh demanded accountability for violators of the Parliament's decision to end all dealings with the GNU. The Parliament has recently sent a circular to all state institutions instructing them to disregard all decisions issued by the Prime Minister, and his government.
The United Nations (UN) Security Council is scheduled to hold a session on the 30th of April. This coincides with the expiration of the United Nations Support Mission in Libya's (UNSMIL) mandate. The session will be devoted to extending a new term for UNSMIL.
Notably, Libya is currently facing a political crisis after the Libyan Parliament swore in Fathi Bashagha to lead a new interim government in February. Members of Parliament (MPs) argued that Al-Dbaiba's mandate expired when elections failed to take place.
Al-Dbaiba has since refused to cede power, and warned that the appointment of a new interim government could lead to war and chaos in the country. He renewed his pledge to only hand power over to an elected government.
Libya was meant to hold elections last December, as part of an UN-guided peace process. Political factions wrangled over their legal basis and the eligibility of controversial candidates, resulting in the polls being indefinitely postponed.