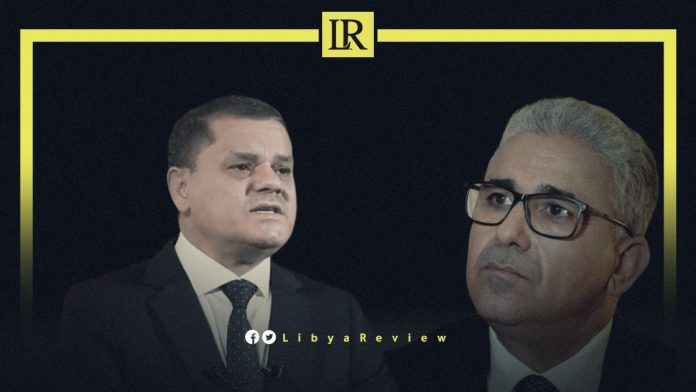 On Saturday, a number of military commanders from the city of Misrata in western Libya called on the Heads of the Libyan governments, Fathi Bashagha, and Abdelhamid Al-Dbaiba, not to drag the country into armed conflict. It urged them to uphold the political dialogue as a means to resolve the crisis.
In a press conference attended by Mohamed Al-Hussan, Abdel-Salam Alilish, and Mukhtar Al-Jahawi, they said that they had spoken with the two parties and agreed that the conflict would remain political. They asserted that the two Prime Ministers and the United Nations Support Mission in Libya (UNSMIL) will be held accountable for all the violence, bloodshed, and rioting in the country.
According to the commanders, the statement is part of their effort to start a peaceful dialogue between the Libyan parties to spare the country, the western region, and the capital, Tripoli, the specter of conflict. They added that it is an attempt to reach a solution that would dispel the destabilisation of security and stability in Libya.
The statement also comes two days after they held separate meetings with Bashagha and Al-Dbaiba to discuss the military situation and the role of the supportive forces.
On Friday evening, Tripoli witnessed military movements. This occurred amid reports of military convoys carrying heavy and medium weapons, leaving several cities in the western region, heading towards the capital.
Notably, Libya is currently facing a political crisis after the Libyan Parliament swore in Bashagha to lead a new interim government in February. Members of Parliament (MPs) argued that Al-Dbaiba's mandate expired when elections failed to take place.
Al-Dbaiba has since refused to cede power, and warned that the appointment of a new interim government could lead to war and chaos in the country. He renewed his pledge to only hand power over to an elected government.
Libya was meant to hold elections last December, as part of an UN-guided peace process. Political factions wrangled over their legal basis and the eligibility of controversial candidates, resulting in the polls being indefinitely postponed.