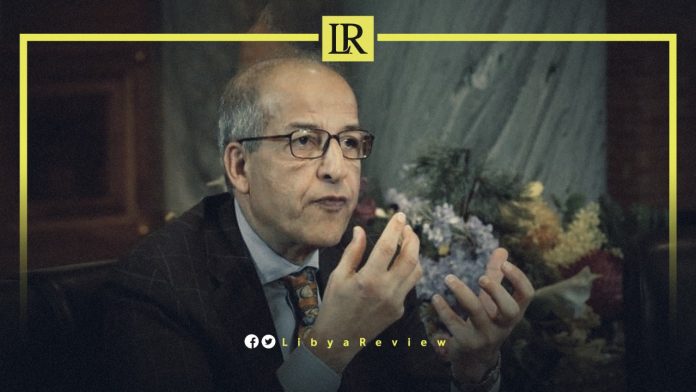 On Thursday, Ageela Saleh's media adviser, Fathi Al-Marimi claimed that the new Libyan government will be funded by the Central Bank of Libya (CBL).
In press statements, Al-Marimi stressed that if the Tripoli-based CBL refuses to finance the government headed by Fathi Bashagha, it would be "under the penalty of law for violating the country's constitutional declaration, and the current laws in force."
Notably, the CBL's Governor, Al-Siddiq Al-Kabeer failed to attend Tuesday's meeting called by Saleh, in Sirte. This was to discuss the draft 2022 budget proposed by Bashagha.
No one from the CBL's Board of Directors, the Control Authority Administrative Board, the Audit Bureau, the Board of Directors of the National Oil Corporation (NOC), and the Anti-Corruption Authority made it to the Sirte meeting.
Bashagha was elected in February to replace incumbent PM, Abdel-Hamid Dbaiba, who has refused to surrender power.
During the Sirte meeting, Saleh indicated that the CBL is "not allowed to disburse funds without a general budget law," and called for "guaranteeing the distribution of state revenues in a fair and transparent manner."
"The Central Bank should be managed by the Board of Directors, in accordance with the law. The Governor alone should not be able to manage the bank, as this is considered an invalid act that may amount to an abuse of power," he added.
The Speaker also called on the CBL to complete unification efforts, in order to "enhance and respect national sovereign decisions, and to help achieve the principles of transparency and good governance."
Despite the appointment of Bashaga in February, the Central Bank has continued to support Dbaiba's Government of National Unity (GNU).