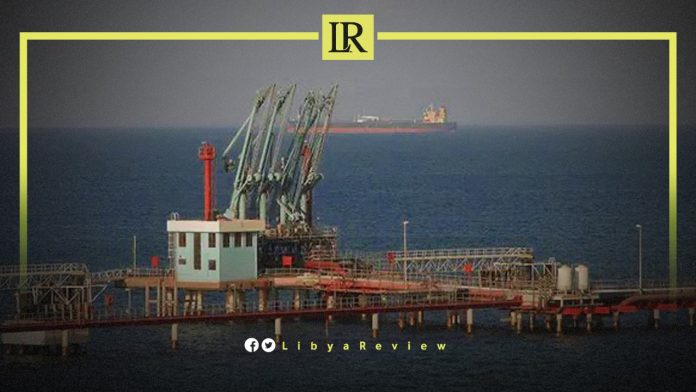 On Sunday, the Head of the Libyan Al-Zuwaytinah Port Oil Workers Union, Marei Buridan, confirmed the continuation of the closure of the port and the suspension of oil exports.
In statements to Fawasel Media, Buridan pointed out that most users of the Libyan Al-Zuwaytinah Port demand its opening. He stressed that it is not in anyone's interest to continue closing the ports and oil fields.
He stated that the sit-in in front of the Libyan National Oil Corporation (NOC) and those demanding the opening of ports and fields have no choice but to demonstrate and pressure the opening.
Two days ago, according to the Arabian Gulf Oil Company (AGOCO), a leak was found in the oil line connecting the Sarir field and the Hariga oil port of Tobruk in eastern Libya. This was near a military unit of the Libyan National Army (LNA).

The Commander of the Eighth Infantry Brigade's patrols, Colonel Juma'a Al-Obaidi, said that the leak is located near the concentration of military units. An army patrol discovered it 10 kilometers from an oil site.
AGOCO reported that 220,000 barrels per day (bpd) are lost as a result of a leak. The Libyan company attributed this to the failure to maintain oil transmission lines due to budget delays, according to a statement released on Tuesday.
It stressed that it needed the necessary budgets to maintain all lines, stations, transport facilities, and to carry out chemical treatments for transmission lines.
The company's management said it took the necessary measures to stop the leak, thanking the Eighth Infantry Brigade for informing it of the incident and helping in dealing with it.