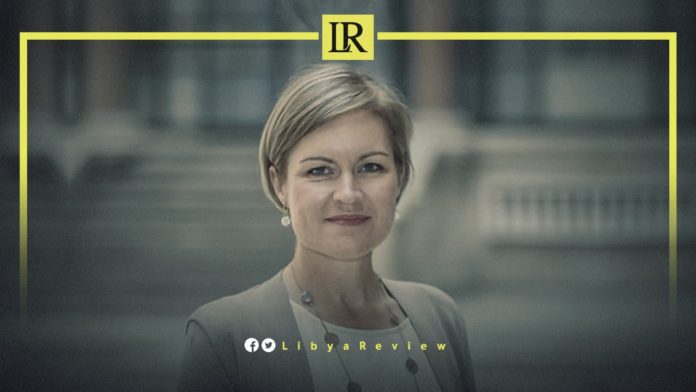 On Sunday, the United Kingdom's (UK) Ambassador to Libya, Caroline Hurndall announced the official reopening of the British Embassy in Tripoli.
"Delighted that tonight I proudly announced the official reopening of the British Embassy in Libya, a demonstration of the UK's commitment to Libya," Hurndall tweeted on Sunday evening.
"UK will continue to work with Libyans and the UN on a durable political settlement for Libya," the Ambassador added.
Last month, Hurndall held talks with Prime Minister-designate, Fathi Bashagha to discuss the recent military escalation in Tripoli.
During the talks, Bashagha stressed his government's commitment to upholding the ceasefire agreement, and ensuring the safety of civilians. He called on the international community to contribute to these efforts.
The two sides also discussed the role of Libyan financial institutions in funding illegal military operations in Tripoli, and agreed on the need to take strict actions in this regard
The Libyan Premier expressed his appreciation for the UK's efforts to support the democratic process, and ensure security and stability in Libya.
Observers fear that Libya will return to having two opposing governments, given incumbent PM, Abdel-Hamid Dbaiba's refusal to cede power to Bashagha's government.
Notably, the UK's Deputy Permanent Representative to the UN, James Kariuki urged all internal and external actors involved in the Libyan crisis to refrain from any actions that could undermine stability, or deepen divisions in the country. As well as threaten to undo the hard-won progress achieved over the last two years.
Addressing the UN Security Council, Kariuki stated he strongly supported the role played by the UN Adviser, Stephanie Williams. As well as calling on both sides of the current impasse to accept her offer to facilitate dialogue.
He said that the National Oil Corporation (NOC) "should not be politicized, and must be able to fulfil its duties without interference."
The British diplomat voiced his concern over the "attempts to shut down oil production, which will only lead to the detriment of the Libyan economy and its people," noting that public institutions are "there to serve the whole of Libya and should be empowered to do so."