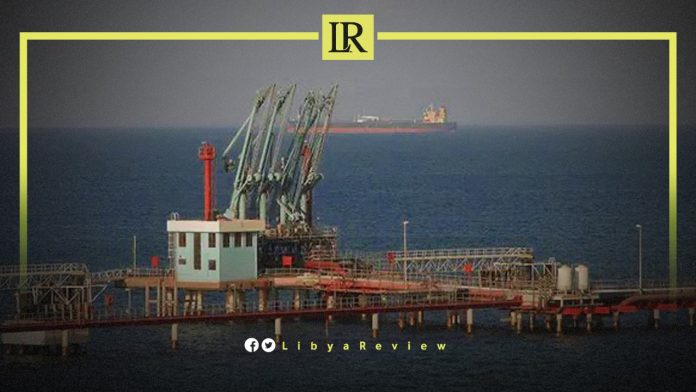 A million barrels of crude oil were exported to China from the Hariga oil port in Tobruk, a source at the port told Akhbar Libya news. The source added that the oil tanker, Elandra Osprey docked at the port's berth on Monday.
Today's production from the Masala and Sarir fields has reached 200,000 barrels, through a 513-kilometre long, 34-inch diameter pipeline.
The source confirmed that the shipping and export operations are carried out according to the precautionary measures, to combat the COVID-19 pandemic. As well as to preserve the environment, "which is one of the Arabian Gulf Oil Company's (AGOCO) most important priorities."
Notably, a source at the Hariga Port told Libya's 218 News on Friday that technical teams had finished shipping and exporting one million barrels of oil via the FRONT Samara Chine tanker to Greece.
According to the source, the Hariga Marina, which is operated and supervised by AGOCO, has exported four million barrels since 19 May.
Protesters against the Tripoli-based Government of National Unity (GNU) closed several ports and oil fields in mid-April. The closure resulted in a decline in production to an estimated 800,000 barrels per day, compared to 1.25 million before the protests began.
AGOCO reported that 220,000 bpd are lost due to a leak. The company attributed this to the failure to maintain oil transmission lines due to budget delays, according to a statement released on Tuesday.
It stressed that it needed the necessary budgets to maintain all lines, stations, transport facilities, and to carry out chemical treatments for transmission lines.
The company's management said it took the necessary measures to stop the leak. It thanked the Libyan National Army's (LNA) Eighth Infantry Brigade for informing it of the incident, and helping in dealing with it.
Libya was subjected to previous leaks with transmission lines from station 186 in the El Sharara field in the southwest of Libya. This delayed production reaching 300,000 bpd in this field, as it currently still produces 270,000 barrels.
On 3 June, the Sarir-Tobruk oil spill had been fixed and production had resumed. The company said in a brief statement that maintenance teams and support departments were able to fix the leak in the bed line, and resume production operations.