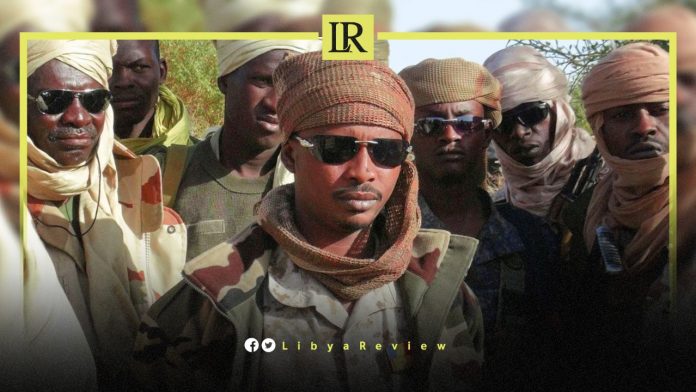 Chadian President, Mohamed Déby, said his country will work to control over its gold reserves in mining areas, especially in its border triangle with Libya and Niger.
In remarks to Tele Chad news, Déby said that gold is smuggled every week from Chad to Libya worth 57 billion CFA francs, which equals 91 million US dollars.
Déby pledged to ensure that Chadians benefit from the gold mines in the Kouri Bogoudi area on the Chadian-Libyan border.
At the end of May, Chadian Defence Minister, Daoud Yaya Ibrahim, announced that the death toll of violence in the Kouri Bogodi region last Sunday reached 100 dead and 40 injured.
Ibrahim added in press statements that the violence erupted due to quarrels between miners at the site, 45 km from the Libyan border, and not sectarian violence.
Ibrahim stated that the workers belong to other nationalities, Mauritanian, Libyan, Nigerian and Moroccan. He noted that about 3 to 4 thousand gold miners who operated the site were sent to Libya at their request.
The Libyan National Army (LNA) deployed extra troops in the South of the country, given a rise in tensions near the Chadian borders.
The media official of the LNA, Ageela Al-Saber, told Sky News Arabia that they deployed the "106th Brigade to the city of Murzuq, in the far south of Libya, close to the Chadian border."
Al-Saber explained that the brigade's units were deployed to control the security situation. This coincides with the return of a number of families, who were displaced from Murzuq years ago. As well as to "secure the Libyan borders and remote cities, and confront cross-border activities."
"The LNA has sent reinforcements in all strategic directions, and is monitoring the movements of terrorist elements in the South and West of Libya," he noted.
Local sources told Sky News Arabia that the mining area in the Kouri Bogoudi area "always witnesses confrontations between competing tribes, who live in Chad, Libya, and Sudan."
The sources pointed out that the recent confrontations took place between the tribes of Mahamid and Tama. This resulted in the death of several people, and damage to some shops.