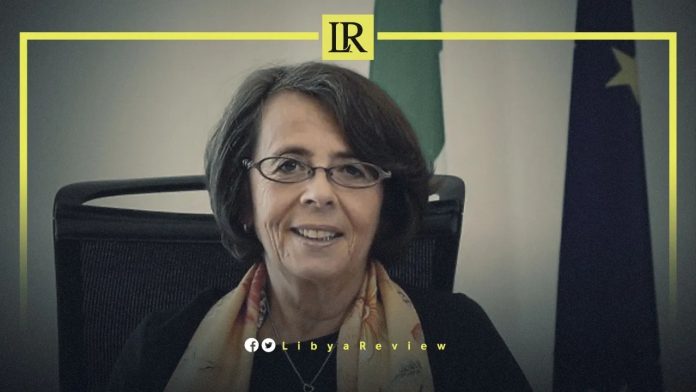 Italian Deputy Minister of Foreign Affairs, Marina Sereni stressed the need to "reach a settlement on a fully legitimate and stable government in Libya," according to the Italian Nova news agency.
"Italy supports the need for a settlement based on a broad political consensus that guarantees the country a government that can lead the Libyan people to vote on elections," Sereni said at a hearing of the Italian House of Representatives' Foreign Relations Committee on Tuesday.
"A new phase of national reconciliation must be opened, which will allow the unification of Libyan institutions and the identification of a fully legitimate and stable executive authority," she stressed.
Sereni noted that the role of the United Nations, which is meditating between rival parties, "remains necessary and it must also remain a fixed point in the upcoming months. This is the goal of Italy."
Sereni pointed to the Foreign Minister's Special Envoy to Libya, Nicola Orlando who recently held talks with "the main political and institutional actors of the complex Libyan scene."
The Italian official also criticized Russia's role in Libya, describing its presence in Libya, Syria, and Africa as a "factor of instability."
She added that "at a time of great uncertainty about international energy markets, Libyan energy resources and their proceeds must be used for the benefit of the entire country and its population." She also stressed the need to "keep Libyan energy resources from becoming a tool for political pressure linked to the interests of certain groups or parties."
Libya has had two competing governments since March, when the eastern-based Libyan Parliament appointed Fathi Bashagha to replace incumbent PM Abdel-Hamid Dbaiba. This has renewed a standoff between the east and west of the country. Dbaiba, who was elected a year ago in UN-backed talks, has refused to cede power except to a government that comes through an "elected parliament." This has raised fears that the oil-rich country could slip back into a civil war.