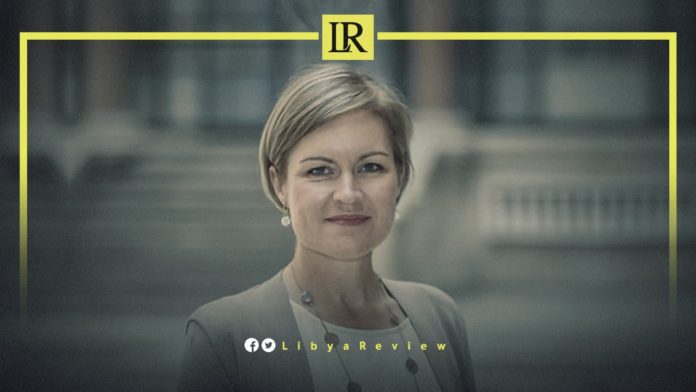 UK Ambassador to Libya, Caroline Hurndall denied rumours of intentions to deploy troops in Libya, stressing that the UK supports a political solution for the country.
The UK Ambassador stressed that she was clear with the Commander of the Libyan National Army (LNA), Field Marshal Khalifa Haftar that "there is no military solution in Libya, and this has been proven."
Hurndall confirmed that Haftar "can play an important role in the stability of Libya," and that she spoke with him about the need to unify the armed forces. She called on him to use his influence in order to "achieve dialogue, and reach a settlement for the benefit of the Libyan people."
During a televised interview with a local channel, the UK Ambassador expressed her deep concern about the Russian presence in Libya. She said that Russia and the Wagner Group "are ready to use force for their own interests, and do not want Libya to become stable."
As well as stressing that the consensus and unification of the army are important to secure the withdrawal of Wagner forces.
Ambassador Hurndall commended the important role of Libya's 5+5 Joint Military Commission (JMC) in the ceasefire, and the reopening of the Coastal Road, despite the political difficulties. She noted that the security situation has greatly evolved since the signing of the ceasefire agreement two years ago, and that there are still challenges that must be overcome.
The British Ambassador affirmed the importance of dialogue, noting that she is following up on the ongoing talks between political leaders and various groups. She noted that the Cairo talks have made remarkable progress, although did not result in a consensus.
She called for continued consultations until elections, for greater progress in the political track, and for the future government to lead the unification of the army and other institutions.
Earlier this month, Hurndall announced the official reopening of the British Embassy in Tripoli. "Delighted that tonight I proudly announced the official reopening of the British Embassy in Libya, a demonstration of the UK's commitment to Libya," she said.
"UK will continue to work with Libyans and the UN on a durable political settlement for Libya," she concluded.