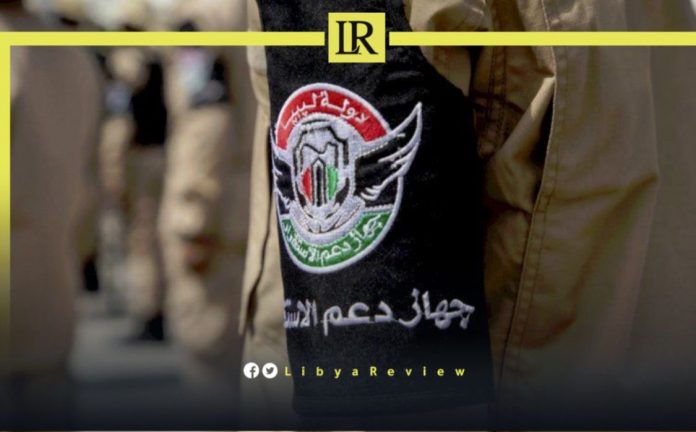 The Stabilisation Support Apparatus (SSA), affiliated with the outgoing Libya Government of National Unity (GNU) said it will continue to operate in the rural areas of the city of Zuwara (102km west of Tripoli) and at the crossing border of Ra's Ajdir with Tunisia.
The SSA added that it will conduct around the clock protection in the area known as one of the active smuggling lines. "We renew our commitment to eliminate fuel smugglers and human traffickers in Libya," it noted.
Earlier this month, the SSA announced the closure of Libya's western coast, starting from the capital, Tripoli, to the Tunisian border.
In a statement, the agency said that a military operation would be launched to secure the western maritime region in the Libya. It explained that the western coast will be closed until the end of the military operation.
"The military operation aims to combat "illegal" immigration, drug dealers and fuel smuggling. Those who are arrested will be referred to the Attorney General within 24 hours," the agency explained.
Notably, Amnesty International called for the leaders SSA to be held accountable for their crimes against migrants.
Amnesty International said that entrenched impunity has emboldened the SSA militia to commit unlawful killings, arbitrary detentions, interception and subsequent arbitrary detention of migrants and refugees, torture, forced labour, and other shocking human rights violations and crimes under international law.
Created by government decree in January 2021, the SSA militia is commanded by one of the most powerful militia leaders in Tripoli, Abdel Ghani al-Kikli, known as "Gheniwa." He was appointed despite the well-documented history of crimes under international law and other serious human rights violations committed by militias under his command.