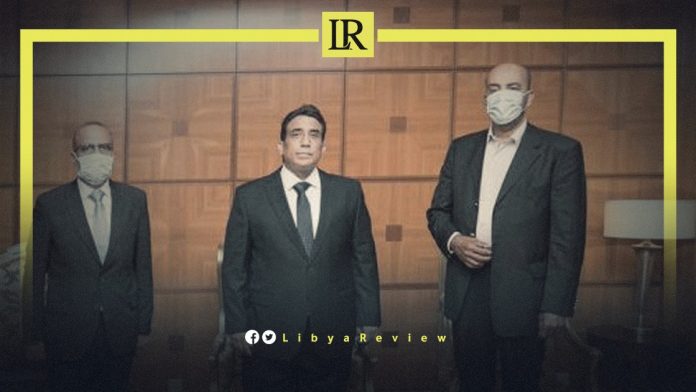 On Sunday, a member of the Constituent Assembly for the Drafting of the Constitution said that the United Nations Support Mission for Libya (UNSMIL) hopes that the Presidential Council will intervene to set the legal framework for the country's elections. This in the event that the anticipated meeting in Geneva between the leaders of the House of Representatives (HoR) and High Council of State (HCS) fails to do so.
In press statements, Nadia Omran said that such a step would result in many disputes, as the Presidential Council does not have the legal authority to issue any laws.
In addition, she noted that the HoR has not yet approved the outcomes of the Political Dialogue Forum (LPDF) in Geneva. Omran pointed out that the Presidential Council, therefore derives its legitimacy from the international community. It will not be able to issue any electoral laws without international support and effective control on the ground to impose such actions.
The Libyan official indicated that the United Nations (UN) Adviser, Stephanie Williams, will leave her position at UNSMIL and hopes to achieve success in the Libyan file. However, the approach that she has always followed for solving the Libyan crisis will not achieve any tangible results.
This is due to Williams's reliance on the outcomes of the coming dialogue between the Parliament and the HCS, amid clear negligence of the draft constitution. Omran accused the UN Adviser of seeking to create alternatives away from the popular will.
Notably, the United States (US) diplomat would be replaced by German diplomat Christian Buck, Director for the Middle East and North Africa from the German Foreign Office, news website Africa Intelligence reported.
The website noted that Buck has a great chance of getting Washington's support to replace Williams in Tripoli. The German diplomat served as his country's Ambassador to Libya until 2018.
William was appointed last year by UN Chief, António Guterres, as his Special Adviser on Libya. Before her appointment, she served as Acting Special Representative and Head of UNSMI (2020-2021), and as Deputy Special Representative of UNSMIL (2018-2020).