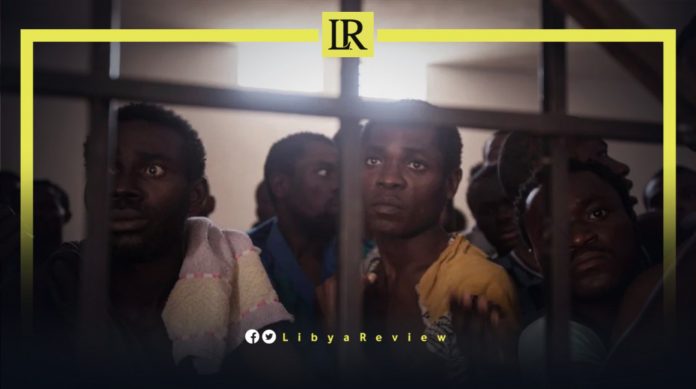 The Head of the National Commission for Human Rights in Libya (NCHRL), Ahmed Hamza described human trafficking as "one of the most heinous crimes and violations of human dignity." He added that cases "have escalated in Libya during these years, due to the security chaos, lack of control over the borders, and the accumulation of migrants and asylum seekers in Libya."
On the occasion of the International Day Against Human Trafficking, NCHRL added that this year's topic focuses on the role of technology. This was a double-edged tool in relation to the issue of human trafficking, as it may be used to facilitate or reduce it.
"Let us work together to take advantage of the Internet and the means of communication, to mitigate the risks of victims of this crime," the NCHRL official said.
In April, the World Peace Organization issued a report describing Libya as a hotspot for human trafficking with numerous incidents of rape, torture, and killing. This has necessitated the formation of an independent United Nations Fact-Finding Mission in June 2020.
The report added that these potential violations of international human rights law and international humanitarian law have been reported since 2016. The UN issued a report on the current findings in early April, with information related to the violations and the severe bodily harm inflicted on thousands of people.
in June, The National Commission for Human Rights in Libya (NCHRL) confirmed its support for the renewal of the United Nations Fact-Finding Mission on Libya's mandate. It is scheduled to be discussed at the 50th session of the United Nations Human Rights Council, in June 2022.
Recently, the Libyan National Commission for Human Rights (NCHRL) affirmed its complete rejection of resorting to violence, riots, assaulting public and private property, or resorting to burning and destruction in demonstrations.