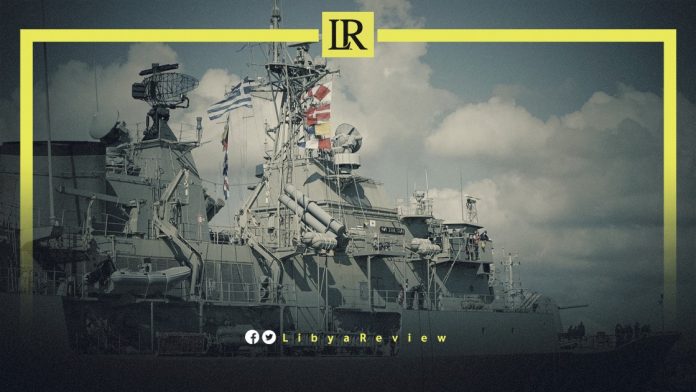 The media office of the EU's Operation IRINI announced that a ship carrying weapons from Jordan, was stopped off the coast of Libya.
Operation IRINI naval and air forces inspected the 'Mv Victory Roro' on 18 July, off the Libyan coast. The Equatorial Guinean-flagged ship was carrying vehicles modified for military use, some of which were equipped with weapon mounts, armoured shields, and ammunition boxes.
It was en route from the Jordanian port of Aqaba, and heading to Libya. The ship was stopped when it entered IRINI's naval aircraft area of operations.
IRINI personnel "decided to board the ship in accordance with Security Council resolution 2292, and subsequent resolutions." This decision, "was based on the assessment that there were reasonable grounds to believe that MV Victory Roro was involved in a violation of the United Nations arms embargo against Libya".
The operation subsequently submitted an initial report to the UN Sanctions Committee, and the ship was taken to Marseille, through the Strait of Sicily, to unload its cargo. On 02 August, the ship left the port of Marseille to resume its commercial activities.
The media office underlined: "Operation IRINI, on the basis of Resolution 2292 (2016) of the UN Security Council and subsequent resolutions, contributes to the implementation of the United Nations arms embargo on Libya imposed by resolution 1970 (2011) of the UN Security Council. The European Union, through the IRINI operation, is doing its best to fulfil its obligations under these UN Security Council resolutions, in order to contribute in the best possible way to the restoration of peace and security in Libya."
In July, in addition to the activities involving MV Victory, radio investigations were conducted on 74 merchant ships, and 19 visits were carried out on ships with the consent of commanders.The operation also monitored 28 suspicious flights, and continued to monitor 25 between airports and airstrips, and 16 between ports and oil terminals. Through the Crime Information Cell, the operation issued a recommendation to inspect suspicious ships in the ports of EU member states.