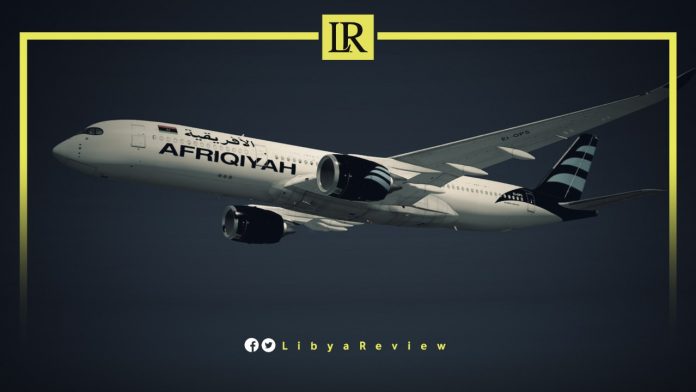 On Tuesday, the Board of Directors of Libya's Afriqiyah Airways held a meeting to discuss increasing the number of flights to Cairo, Benghazi, and Sebha.
In a statement, it noted that the number of flights to Sebha would be increased to two flights per week, in order to ease the travel difficulties for residents in the south. The company also discussed resuming the Mitiga – Benghazi line with two flights per week, noting that the Mitiga – Cairo route will also be increased to a total of five flights per week.
Recently, Afriqiyah Airways announced that its Airbus A320 | 5A-ONB was returned after maintenance. The company indicated on its website that the plane will directly be used to support the operating network.
Notably, on Tuesday, Tripoli's Mitiga International Airport received the first flight operated by EgyptAir, for the first time in eight years.
The flag carrier will operate weekly flights using its Boeing B737-800 aircraft, which are capable of carrying up to 154 passengers.
In 2019, the number of tourists visiting Egypt from Libya totalled around 760,000 according to Euromonitor International data.
In September last year, Egypt and Libya resumed flights from Tripoli to Cairo after a seven-year hiatus. The two countries also reactivated the direct flight service between Cairo and Benghazi in April this year.
Libya's airspace was closed to domestic flights in early March in the wake of a decision by the Tobruk-based Parliament to form a new government. Mitiga airport said flights were resumed to the airports of Tobruk, Labraq, and Benina in eastern Libya. Misrata airport also announced the resumption of flights to Benghazi.