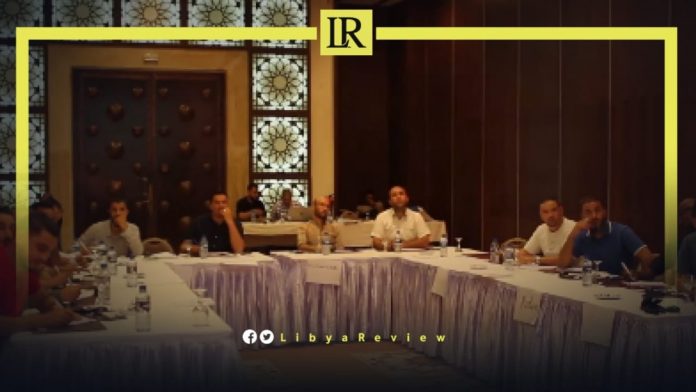 The European Union Border Assistance Mission in Libya (EU) announced that it completed the training of a second batch of Libyan border authorities, in combating the counterfeit and forgery of documents.
The training included human rights dimensions, obligations, and recommended best practices. It added that this was implemented with the support of the Embassy of the Netherlands, and the Royal Marechaussee
The mission announced earlier this month, that Libyan officials, from several ministries and government institutions, will participate in a seminar on E-governance.
The experts come from three European countries, known for their long experience in this field, namely Estonia, Italy, and Finland.
In its statement, the EU said that the symposium is "a great opportunity to exchange knowledge and experiences with experts from these countries, in order to lay the foundations for the infrastructure to push towards the digitization of administrative services in Libya."
This seminar is organized within the framework of the EU's TAIEX program, according to the statement.
Last month, the European Union imposed fresh sanctions against ten Syrian military personnel, over their involvement in recruiting mercenaries to Libya and Ukraine.
The names of the Syrians – along with two private security firms – were added to the existing EU sanctions list, and published in the 27-member bloc's official journal.
The sanctions, which include asset freezes and visa bans, were imposed against leading businessman Issam Shammout, the owner of the Cham Wings airline. He is reputedly a close ally of Syrian President, Bashar Al-Assad.
The Al-Sayyad Company is also linked to Russia's private military company, the Wagner Group and is accused of being "active in the recruitment of Syrian mercenaries to Libya and Ukraine."
Those listed include Muhammad Al-Salti, the Commander-in-Chief of the Palestine Liberation Army, two commanders from the National Defence Forces militia, and a former Syrian military officer. As well as the Director and co-owner of Al-Sayyad Company for Guarding and Protection Services.