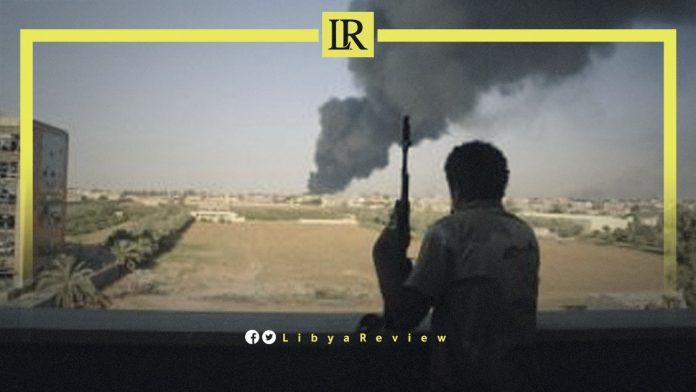 The UK condemned the violence perpetrated by armed groups in Tripoli on Saturday. It called for an immediate cessation of hostilities, and for all parties to engage in UN-brokered dialogue.
"The protection of civilians is critical, and access must be provided for humanitarian personnel," said Lord Tariq Ahmad, the Minister of State of Foreign, Commonwealth, and Development Office (FDCO).
He stressed that there can be no military solution to the ongoing legitimacy crisis in Libya.
"It is imperative that all Libyan parties engage with the UN to agree on a path towards free, fair, and inclusive elections, with support from all international actors. The wishes of the Libyan people must be prioritised ahead of narrow self-interests," he added.
Ahmad affirmed his readiness to work with "Libyans, the UN, and international partners to achieve sustainable peace, stability, and prosperity in Libya."
On Saturday, the UK Embassy in Libya called for an "immediate end to violence" in the Libyan capital, Tripoli. It condemned "any attempts to seize or maintain power by force," stressing the need to protect civilians as "paramount."
On Sunday, the Health Ministry of the outgoing Government of National (GNU) said the death toll has risen to 32 deaths and 159 injuries.
Notably, fighting broke out in various districts of Tripoli between groups armed with both heavy and light weapons, as two rival governments yet again vie for power in the oil-rich but impoverished North African country.
Gunshots and explosions rang through the darkened streets of Tripoli, according to media reports.
The Tripoli Revolutionaries Brigade (TRB) affiliated with the commander Haitham Al-Tajouri clashed with the Stabilization Support Apparatus (SSA) affiliated with Abdel-Ghani Al-Kikli (Ghnewa).
The violence was the latest escalation to threaten the relative peace after nearly a decade of civil war in Libya, where two rival sets of authorities are locked in a political stalemate. The divisions have sparked several incidents of violence in Tripoli in recent months.