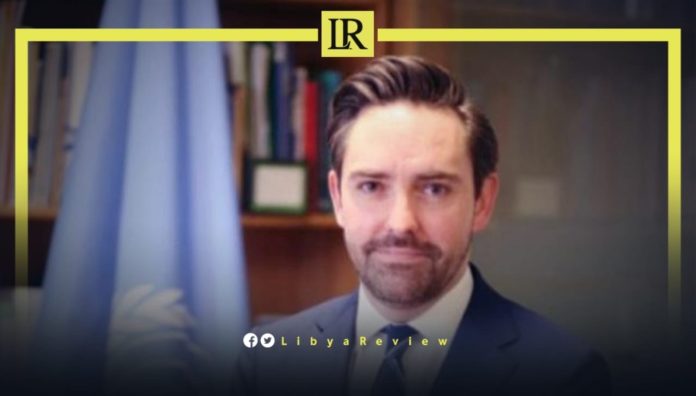 On Tuesday, the Resident Representative of the United Nations Development Program (UNDP) in Libya, Marc-André Franche stressed that Libya needs a political settlement to be able to hold elections.
"While the country needs urgently a political settlement to organize elections, much can be done at the local level to improve livelihoods and social fabric," the UNDP official said in a tweet.
The capital, Tripoli, witnessed violent clashes in which various types of weapons were used between rival forces. On Sunday, Libya's Health Ministry said the death toll has risen to 32 deaths and 159 injuries after the deadly clashes.
Notably, fighting broke out in various districts of Tripoli between groups armed with both heavy and light weapons. Libya's two rival governments yet again vie for power in the oil-rich, but impoverished North African country.
The Tripoli Revolutionaries Brigade (TRB) affiliated with the commander Haitham Al-Tajouri clashed with the Stabilization Support Apparatus (SSA) affiliated with Abdel-Ghani Al-Kikli (Ghnewa).
Gunshots and explosions rang through the darkened streets of Tripoli, according to media reports.
UN Secretary-General, Antonio Guterres called for an immediate halt to violence and for dialogue to end the impasse.
The United Nations Support Mission in Libya (UNSMIL) expressed its concern over the deadly clashes. It called for an immediate cessation of hostilities, and reminds all parties of their obligations under international human rights and humanitarian law to protect civilians and civilian objects.
Libya has been mired in conflict since Muammar Gaddafi was deposed and killed in a NATO-backed uprising in 2011. Plagued by divisions between competing institutions in the east and west, Libya remains split between rival forces, with two opposing executives in place since February.
Libya has had two competing governments since March, when the eastern-based Parliament appointed Fathi Bashagha to replace Dbaiba. This renewed a standoff between the east and west of the country. Dbaiba, who was chosen as interim Prime Minister over a year ago in UN-backed talks, has refused to cede power to Bashagha.
The oil-rich country had descended into turmoil and violence following the 2011 NATO-backed uprising that toppled long-time ruler Muammar Gaddafi.
Bashagha's prospects of seizing control in Tripoli, which lies in the west, appear badly dented for now. As there is no sign of a broader political or diplomatic compromise to end the struggle for power in Libya.