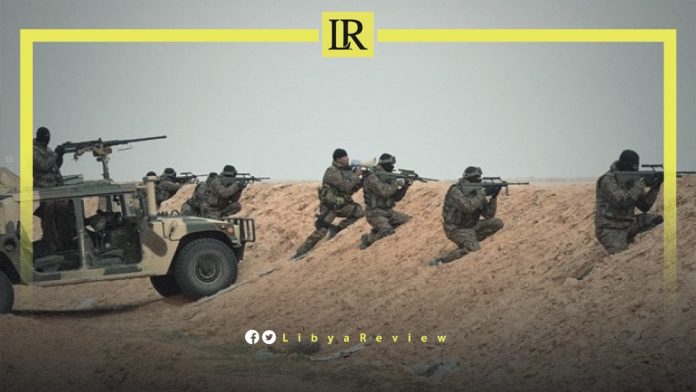 The Tunisian Ministry of Interior announced the seizure of large quantities of weapons and ammunition stores, believed to have been destined for terrorist groups, in Ben Guerdane, near the border with Libya.
It said in a statement that units of the Anti-Terrorism Departments and the Specialized Unit of the National Guard seized 11 Kalashnikovs, 14 ammunition stores, and 4,400 7.62 caliber bullets.
The statement noted that the quantity of weapons is the largest, since the failed IS attack in March 2016. "The operation came after it was revealed that two people were linked to weapons smuggling operations for terrorist organizations," it noted.
Ben Guerdane is the closest town to the Libyan border, 32 kilometers away from the Ras Jedir border crossing.
Earlier this week, the Tunisian Ministry of Foreign Affairs expressed its deep concern over the "dangerous" developments in Libya. It called on all parties to exercise restraint, calm, and stop the armed escalations.
The Tunisian authorities are "monitoring the southeastern border with Libya with great caution," following the outbreak of clashes between rival parties in Tripoli over the weekend.
They called for the "voice of wisdom to prevail among all Libyan parties, and for dialogue to be a way to settle differences and advance Libya's interests. In order to preserve its security, stability, and unity." As well as for Libya to "complete its political path, and hold elections to put an end to the existing crisis."
The Tunisian Embassy in Tripoli also called on members of the Tunisian community to exercise caution, avoid areas of clashes, and avoid unnecessary movement.
Last week, fierce clashes broke out in Tripoli between rival militias. The Libyan Health Ministry stated that the death toll had risen to 32, and 159 injuries.