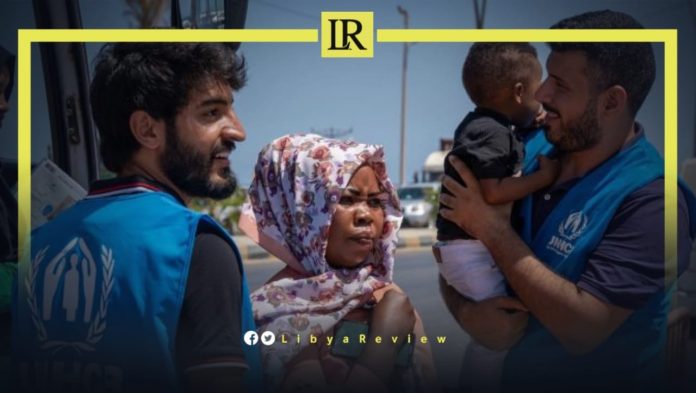 On Thursday, the UN High Commissioner for Refugees (UNHCR) announced that it had facilitated the evacuations of more than 100 Asylum Seekers, including 38 children, on a flight out of Libya to Rwanda
"They will receive shelter and assistance at the Emergency Transit Mechanism (ETM) in Gashora," UNHCR tweeted. It added that it had also helped 41 refugees leave Libya on flights to Norway. The flights were funded by Italy and the European Union.
"We urge states to offer more safe and legal pathways to help vulnerable asylum seekers find safety out of Libya," it tweeted.
The group consisted of five nationalities: Eritrea 49, Sudan 39, Somalia 10, Ethiopia 2, and South Sudan 1.
They were transported to Gashora Transit Center in Bugesera district, where they joined over 401 asylum seekers currently being accommodated at the center.
This is part of the Government of Rwanda, UNHCR, and the African Union (AU) ETM plan. This was set up in 2019 to provide life-saving protection, assistance, and long-term solutions to vulnerable refugees trapped in Libya through a temporary evacuation to Rwanda.
The plan, with financial support from the European Union, Austria, Denmark, Germany, and the USA, has since seen Rwanda receive over 900 asylum seekers, who arrived on evacuation flights from Libya. 67% of whom have been resettled to third countries.
With this latest evacuation, over 8,300 vulnerable refugees and asylum seekers have been taken out of Libya to safer countries since 2017.
In July, the IOM said that a total of 9,000 migrants, including 656 women and 342 minors were returned to Libya, after being rescued off the country's coast in 2022.
"In the period of January -June, a total of 9,000 migrants have been disembarked back on Libyan shores," IOM said in a statement late Monday. The UN agency also added that 156 migrants drowned, and 565 others went missing this year.
In 2021, a total of 32,425 migrants were returned to Libya, 662 died, and 891 others went missing, the IOM revealed.