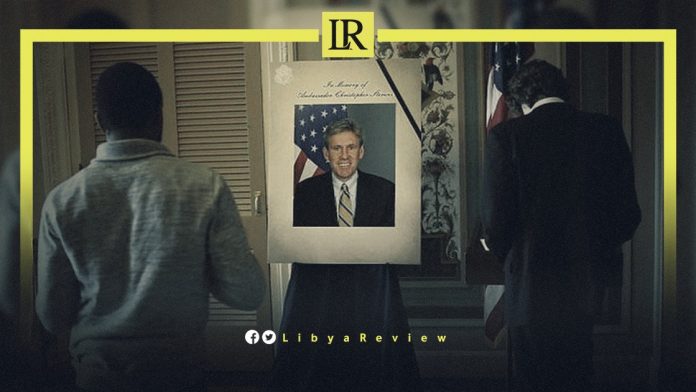 On Sunday, the US Ambassador to Libya, Richard Norland led Embassy staff in a moment of silence to honour the former US Ambassador, Christopher J. Stevens and three other officials who were killed in a terrorist attack in Benghazi ten years ago.
The three US officials were Information Management Officer Sean Smith, and two CIA officers, former Navy Seals Tyrone Woods, and Glen Doherty.
"As we commemorate the 10th anniversary of the Benghazi attack, we remain committed to keeping their memory and legacy alive, by continuing our shared work towards building a free and democratic Libya, and a better future for our Libyan friends," the US Embassy tweeted.
The US officials were killed on 11 September 2012, when a group of extremists attacked US facilities in Benghazi.
Islamist militants armed with automatic weapons and grenades stormed the US compound on the evening of 11 September 2012. The assault, the first to claim the life of an American Ambassador since 1979, deeply shocked the United States and caused a political storm for then- US president Barack Obama's administration.
In July 2022, the US Congress passed a bill to posthumously award the Congressional Gold Medal to the four Americans. This is the highest expression of national appreciation, "in recognition of their contributions to the nation."
Subsequent investigations showed that the attack was premeditated—although rioters and looters not originally part of the group may have joined in after the attacks began.
Two years after the Benghazi attack, as more violence rocked Libya's capital Tripoli, the US, like many other countries, shuttered its embassy, and has not reopened it since.
The diplomatic vacuum, and disengagement from Libya under President Donald Trump, left the door open for other actors.
Turkey is one of the main players that has politically and militarily backed the Tripoli government
The country remains in a political and security vacuum. Rival centers of power in the east and west are still vying for control, with various militias and mercenary groups in the fray.
Various diplomatic missions are returning to Tripoli, as the situation on the ground improves, Tunis-based Norland only occasionally visits the Libyan capital.