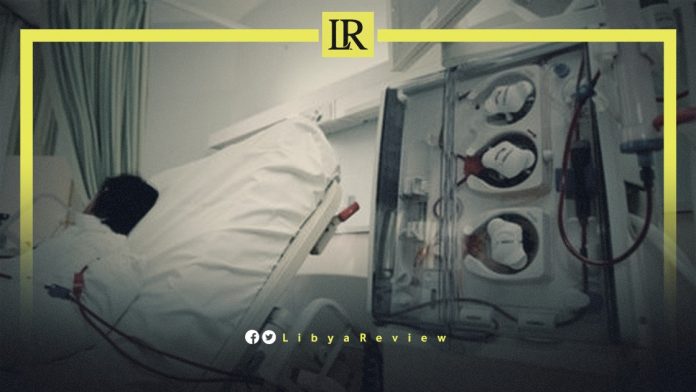 Libya's dialysis machines market was worth $467.8 million in 2021, and is expected to rise by 3.3% during the period 2022-2032, according to a report by the Prestige Market Research website.
Libya offers free access to maintenance haemodialysis for end-stage kidney disease. According to the United Nations Human Development Index, Libya is categorized as a medium-developed nation.
The report noted that, prior research has not been done on the availability of renal replacement treatment in Libya. There is generally a dearth of knowledge about dialysis infrastructure, yet there is no registry to collect data at the national level.
In Libya, there are no national dialysis practice guidelines, or infection control policies enforced by healthcare authorities. If there is not enough room to isolate them, seropositive patients are dialyzed on specialized machines, either next to seronegative patients or in an isolated location.
The factors anticipated to boost demand for dialysis machines in Libya include growing disease epidemiology. This is leading the government to allocate more resources to conduct an epidemiological study for the country.
The report added that, Hemodialysis machines held around 99.7% market share in 2021. By consumables, demand for dialyzers is set to expand at a high CAGR of 12.5% over the forecast period.
Hospitals held a share of 62.1% in the Libya dialysis machines market in 2021.
Dialysis centers are expected to present lucrative growth prospects for dialysis machine manufacturers in Libya, with an expected CAGR of 7.7% over the forecasted years.
"With growing conflicts within the nation, as well as the emergence of COVID-19, a shift toward providing uniform care continuum across the country is set to aid Libya dialysis machines market expansion," the report read.
In February 2021, Libya's Health Ministry declared that 30,000 dialysis machines had arrived in Misrata, to support dialysis facilities throughout the country.
In November 2021, an American company, Baxter delivered 26 adult dialysis machines, and a paediatric dialysis unit to the Tripoli University Hospital.