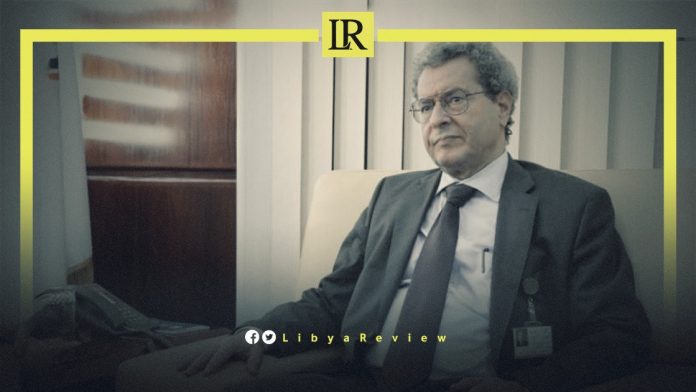 A number of members of Libya's Petroleum Facilities Guard (PFG) threatened to close three major ports in the East of the country, demanding an increase in their salaries.
In a frequent scenario, oil fields and ports were closed due to political disputes, labour protests, or security threats, depriving Libyans of their "sole income source", which constitutes 98% of their source of wealth.
A day after the PFG of Libya's Sidra, Harouge and Ras Lanuf threatened to disrupt oil production, they again threatened to do so, "if the National Oil Corporation (NOC) does not accelerate the increase in their salaries." The protesters said in a statement that "the wages they receive do not help them in their livings."
Earlier this month, Bengdara said that the corporation plans to raise oil production rates to two million barrels per day (bpd). "This will be achieved in accordance with a three to five year medium-term plan, to increase Libya's crude oil production rates to two million bpd within available capabilities," he added.
Bengadra stressed that "the current capabilities, in terms of reservoirs and reserves, will help to reach these rates," explaining that the country's crude oil production has surpassed 1.2 million bpd. He added that increasing oil production has been the main goal of the board since taking office.
Prior to Bengdara's appointment, the NOC stated on the 30th of June that exports had ranged from 365,000 bpd to 409,000 bpd. This was a result of the force majeure declarations on loadings out of the Es Sider and Ras Lanuf terminals. This includes the production at the El-Feel oil field, following the closures of the Brega and Zueitina terminals as well.
Crude production reached a two-year low of 650,000 bpd in June, according to the latest Platts survey of the Organisation of the Petroleum Exporting Countries (OPEC)+ output by S&P Global Commodity Insights, against a capacity of 1.2 million bpd.
Libya has Africa's largest oil reserves and hydrocarbons, which account for 95% of government revenues. This makes the control of the industry a key point of contention between its rival parties.
In August, the Central Bank of Libya said that oil revenues in the first seven months of 2022 amounted to about 56.1 billion Libyan dinars ($11.54 billion), according to a statement.