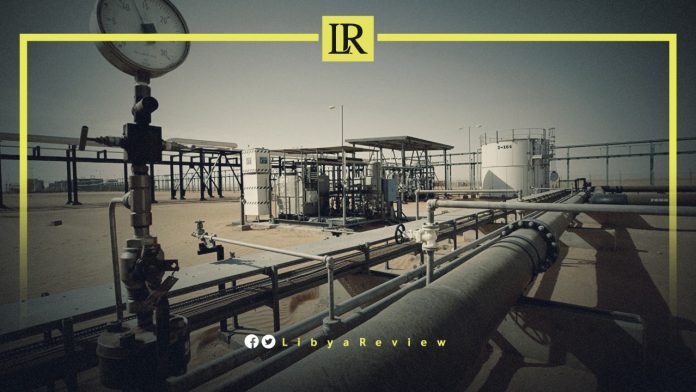 The Petroleum Facilities Guard (PFG) in Tripoli announced the exchange of military numbers for 1,068 members who joined the PFG branches since 2012. It offered this in conjunction with a voluntary contract in the Libyan army for a period of five years from the date of their graduation, and the cancellation of their contracts as revolutionaries.
In a statement, the PFG said that the Organization and Administration Authority of the Libyan army (in Tripoli) finished issuing 1,068 military numbers to all branches of PFG. This brought the number of those receiving military numbers from its employees to 6,000.
The PFG said that the decision was made through the culmination of efforts made by the Presidency of the PFG in order for all of its members to obtain their administrative and financial rights, including the disbursement of military numbers and ranks.
The statement pointed to the promotion of a number of Libyan soldiers and non-commissioned officers, and the settlement of employment conditions for civil servants. It added that this is occured for the first time since the establishment of PFG in 2007. It added that the year 2022 will witness the completion of what began to be implemented to move the PFG for the better.
Earlier this month, the Libyan Chief of Staff of the Government of National Unity (GNU), Major General Mohamed Al-Haddad, met with the designated Commander in Chief of the eastern-based Libyan National Army (LNA), Lieutenant-General Abdulrazek Al-Nathouri.
The two Libyan senior military officials met at the Mahari Hotel in Sirte, as they discussed the unification of the military institution. It is the second meeting between both parties in less than one month.
Member of Libya's 5+5 Joint Military Commission (JMC), Lieutenant-General Khairi Al-Tamimi, said the meeting is a continuation of a previous meeting within the framework of a program to unify the military institution and build confidence between the two parties.
In statements to Al-Arabiya TV, Al-Tamimi added that "this step goes in the right direction," noting that military figures from both sides attended the meeting.
The Libyan newspaper, Al-Mustaqbal, quoted sources as saying that the meeting discussed the current arrangements for the deportation of a group of foreign fighters.
The Libyan sources added, that there are lists prepared which include names of the second group of foreign fighters scheduled to leave the country, likely to be from western Libya.