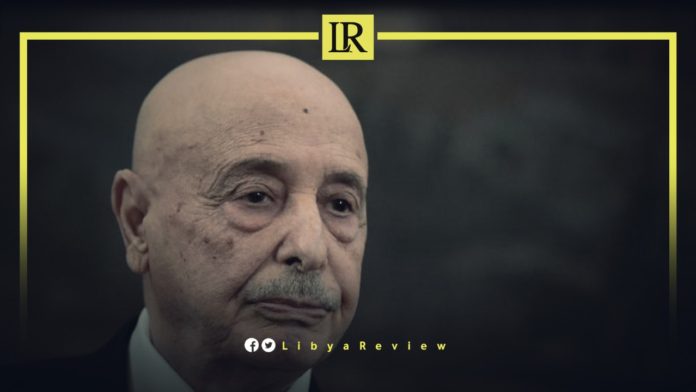 The Media Adviser to the Speaker of the House of Representatives (HoR), Fathi Al-Marimi, said that Libyan Parliament Speaker, Ageela Saleh, will visit Russia in the coming days.
In press statements, Al-Marimi said that the visit will address the common interests between Libya and Russia.
On Sunday, the Emir of Qatar, Tamim bin Hamad Al Thani met with Ageela Saleh and his accompanying delegation in Doha.
According to a statement by the Amiri Diwan of Qatar, Saleh briefed the Emir on the latest developments in Libya.
The Emir reiterated his position towards the Libyan people, supporting a peaceful solution. He also addressed the importance of achieving their aspirations for development and prosperity for the sake of Libya's unity and stability.
During the meeting, they discussed aspects of developing and strengthening bilateral cooperation. The also discussed the current developments in Libya, in addition to a number of regional and international issues.
Ageela Saleh was invited by Qatari Foreign Minister, Mohammed bin Abdulrahman, to visit the Gulf state during their meeting in Turkey last month, Member of Parliament (MP), Abdel-Men'em Al-Arfy, said in press statements.
The visit, "aims to bring the views of the two sides closer together," Al-Arfy said. "Saleh will seek to convey the view of the Libyan Parliament and State," he added.
He noted that Qatar could play a mediator role in the Libyan crisis. "Qatar is part of the Gulf Cooperation Council (GCC). We must reach an understanding with it, and turn the page of past differences," he added.
Recently, Ageela Saleh denounced the barring of MP's from travelling to Benghazi, to participate in a scheduled Parliamentary session.