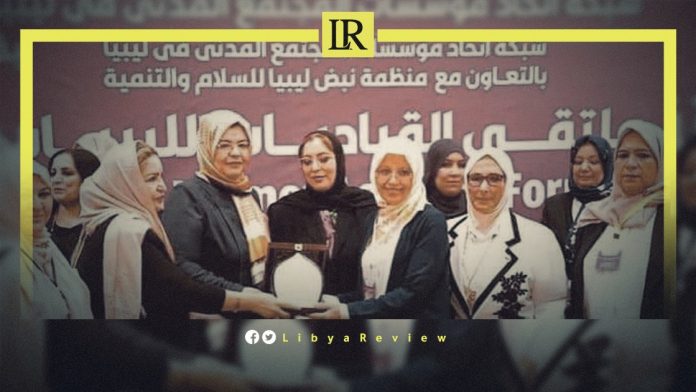 On Saturday, the Union of Civil Society Organisations in Libya announced the establishment of the Supreme National Council for Women.
The union, in cooperation with the Libya Pulse Organisation for Peace and Development, organised the first and founding forum of Libyan women leaders in Tripoli, last Wednesday.
The forum was attended by female Ministers of the Government of National Unity (GNU), a large number of members of the House of Representatives (HoR) and the High Council of State (HCS), as well as a number of legal personalities.
The conference led to several recommendations:
Announcing the establishment of the Supreme National Council for Libyan Women base in the capital, Tripoli.
Preventing external parties and international as well as regional organisations from interfering with Libyan affairs, especially those related to laws and women's issues.
Calling for parliamentary and presidential elections.
Stopping any attempts at conducting military operations.
Affirming the territorial integrity of Libya.
Including the women's quota in the parliamentary elections law.
Stopping all types of violence against women including oppression and discrimination.
Ensuring women's ability to exercise their rights and empower them.
Adopting a cybercrime law to combat bullying, violence, extortion and cybercrime against women that threaten their community life.
Including Libyan women in decision-making, conflict resolution, national reconciliation and fair representation of decision-makers.
In July, The National Commission for Human Rights in Libya (NCHRL) said that 50 women were killed in domestic violence incidents in the country since 2020.
Zahia Ali Al-Menfi, the Director of the Women's Office at the NCHRL added that the increase in these crimes was due to perpetrators escaping punishment.