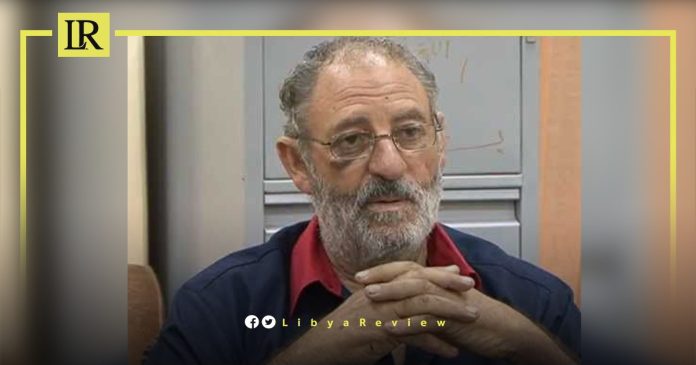 Mansour Daw, the former Commander of the People's Guard and a prominent figure in the Gaddafi regime received a health pardon by the Libyan Minister of Justice, Halima Abdel-Rahman on Thursday.
The Libyan Military Prosecutor's Office said Abdel-Rahman ordered the release of Daw. He had previously been sentenced to death by a civil court in Misrata, and was being held in the military prison.
Daw was a Brigadier General, and also served as the Internal Security Chief of the Gaddafi regime. He remained loyal to Gaddafi until they were both captured on 20 October 2011. Since then he has been awaiting execution on charges of suppressing the 17 February Revolution. Daw denied any connection to the suppression of protests.
The Military Prosecutor added that the release order was referred to the Director of the Military Police Department.
Over the past years, many tribal leaders have called for releasing the remnants of the Gaddafi regime, who are still imprisoned in Tripoli and Misrata. These demands have always been rejected by militia leaders.
The Magarha tribe and other tribes in southern Libya demanded the Libyan Presidential Council, the Government of National Unity (GNU), and international organizations release former Intelligence Chief, Abdullah Al-Senussi. This is in order for him to receive treatment after the deterioration of his health inside prison.
In a joint statement, the Libyan tribes said that their demand comes in accordance with the Law of Correction and Rehabilitation Institutions, which stipulates the "release of an inmate with a life-threatening illness."
They added that in March, Al-Senussi underwent a heart operation after suffering a stroke. A date was set for another operation a month later, but the specialist doctor did not respond. However, he is still on trial by the International Criminal Court (ICC) for crimes against humanity. He is also a key witness in the illicit campaign financing case of former French President, Nicolas Sarkozy in 2007.